UN envoy: Urgent military de-escalation in Syria a critical need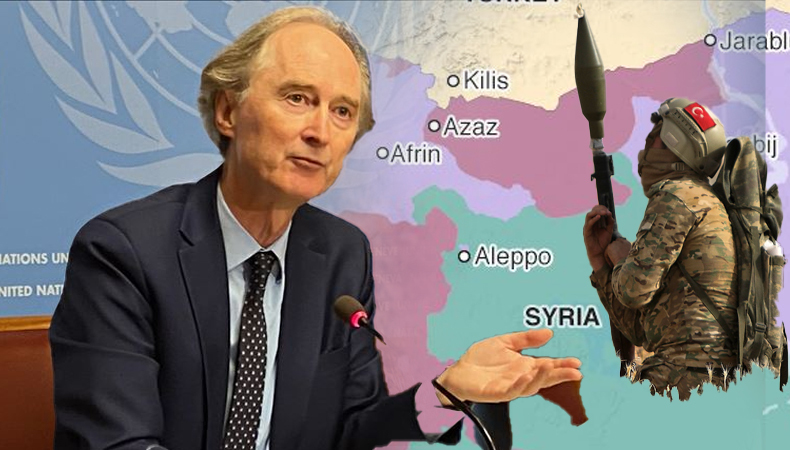 UN Special Envoy Geir Pederson has called on Turkey, armed opposition groups in Syria and US-backed Kurdish forces to "immediately" de-escalate the military activities in the region amid Ankara's plans for a possible ground invasion of northern Syria.
"In repeated briefings, I have warned of the dangers of military escalation in Syria. I am here in person today to tell you that escalatory dynamics are taking place, and this is worrying and dangerous," he said while addressing the UN Security Council in New York. He also reported that in recent months, mutual strikes have gradually increased in the northern region of war torn country between the Syrian Democratic Forces (SDF) on one side, and Turkey and armed opposition groups on the other.
Following a deadly bombing in Istanbul earlier this month, Türkiye launched airstrikes on what it said were terrorist targets across northern Syria and Iraq. SDF strikes on Turkish forces, and armed opposition-controlled areas and inside Turkish territory, also were reported, mentioned the UN News.
The UN envoy to Syria stressed that the current surge in violence after three years of calm relatively has warned of probable destabilization of the situation in the region and beyond. "Terrorist groups that are subdued but not defeated could take advantage of any fresh instability," he added.
"The trend lines are deeply worrying, and carry real dangers of further escalation," Mr. Pedersen told the Council. "Let me therefore call loudly and clearly on all actors to restrain themselves and engage in serious efforts to reinstate the calm, move towards a nationwide ceasefire and a cooperative approach to counter-terrorism in line with international humanitarian law."
Turkey's President Recep Tayyip Erdogan has vowed to charge a land invasion of northern Syria and attack Kurdish groups in response to the November 3 explosion in Istanbul that had killed six people and injured dozens.