US Asks Iran to Stop Selling Drones to Russia-Report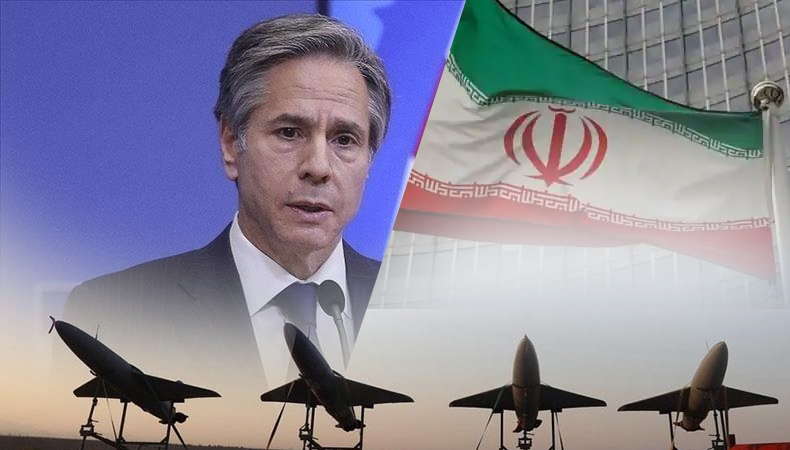 The Financial Times reported on Wednesday that as part of discussions on a larger unwritten agreement between Washington and Tehran to de-escalate tensions, the US is pressuring Iran to stop selling armed drones to Russia. According to the report, which cited an Iranian official and another person familiar with the negotiations, Washington also wants Tehran to stop providing spare parts for the drones that Moscow is using in the conflict in Ukraine.
An inquiry for comment was not immediately answered by the White House or the Iranian Foreign Ministry. The announcement comes as Washington and Tehran work to reduce hostilities and restart more extensive negotiations regarding Iran's nuclear program. According to US Secretary of State Antony Blinken, any action taken by Iran to lessen its "growing nuclear threat" would be welcomed.
Keep Reading
Tehran agreed to restrictions on its nuclear program in exchange for the lifting of sanctions under the 2015 Joint Comprehensive Plan of Action with the US, China, Russia, France, the UK, and Germany as well as the EU. Iran broke the terms of the deal when the US withdrew from it and re-imposed sanctions in 2018. Tehran claims that the nuclear program is only for peaceful uses.
The negotiations on a prisoner exchange deal last week included discussions about reviving a nuclear agreement, according to the newspaper. While a fifth was already being held at home, Iran permitted four detained US citizens to leave the Evin prison in Tehran and enter house arrest. According to sources cited by Reuters last week, as part of a deal to unfreeze $6 billion in Iranian funds in South Korea, Iran may release five detained US citizens.