Zambia Seeks More Bilateral Cooperation With Turkiye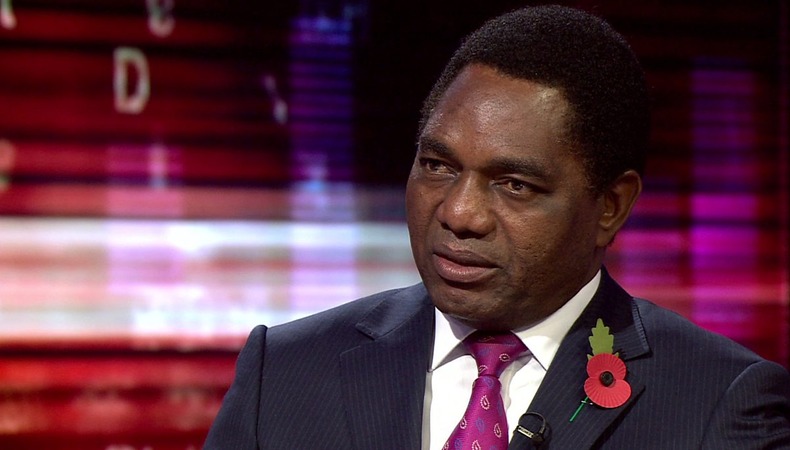 Zambia, under President Hakainde Hichilema's leadership, has emerged as a potential African ally for Western powers and a valuable producer of natural resources required for the global green transition. Zambia has also retained its tradition of positive neutrality which allows the country to proactively engage across global political divides.
Now, Hichilema is looking for more bilateral cooperation with Turkiye. The two countries boast a nearly six-decade bilateral bond. The Zambian president said there was a need to leverage on public private partnerships for the two countries to achieve more in the areas of trade and investment.
"There is a need for more bilateral cooperation between our two nations and we wish to thank Turkiye on the continued Turkish support to Zambia in the areas of health, infrastructure, technology and tourism. In our bid to make Zambia a more land linked country, we urge you to also call for an increase in the frequency of Turkish Airlines (flights) to Zambia to boost trade and investment opportunities and jobs for our people."
Zambia Revives Relations With Key Partners
In recent years, Zambia has revived relationships with key Western partners, while keeping China and African countries alongside. President Hichilema has taken upon himself to spotlight Zambia on the world map. He has traveled extensively to the US, UK, EU and African countries to promote Zambia's exports and attract investments
Hichilema is trying to reinstate Zambia as one of the top investment destinations in the African continent. But it isn't easy as former president Edgar Lungu spiraled the country into debt and corruption. Analysts say bad governance, nationalization, expropriation and corruption stifled Zambia's economic development.
There are high expectations for Hichilema's regime because he is an accomplished businessman free of any political ideology.
Keep Reading
Water Crisis A Risk for Women and Girls in Africa
China Eager to Stabilize Bilateral Relations With US
Zambia Working on its Foreign Policy
Zambia is caught up in the shifting world power and watching keenly. Its foreign policy is being forged amid increasingly complex global power competition. According to Chatham House, Zambia's traditional foreign policy ethos is rooted in its post-independence non-alignment and positive neutrality.
This allows the country to proactively work with a diverse range of partners and avoid dependence on any single foreign power. However, Zambia like fellow African countries is not immune from taking sides given the current global geopolitics.