Gilgit-Baltistan Seeks Tourism Cooperation With Turkey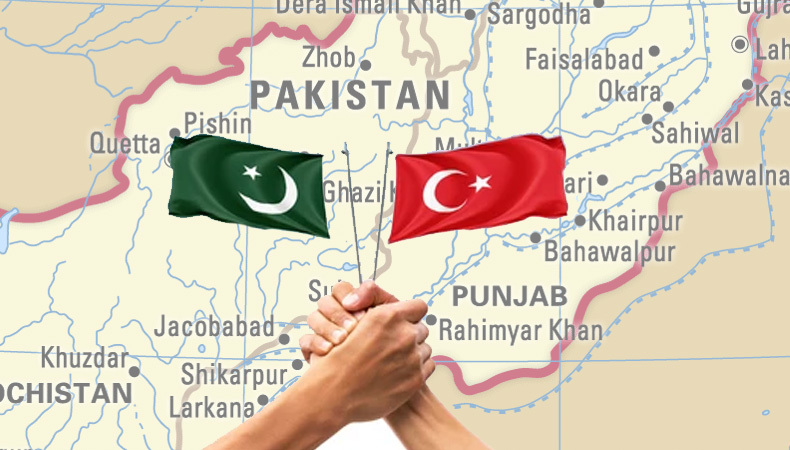 Gilgit-Baltistan is a hidden treasure for Pakistan's tourism sector. Boasting over 90 destinations that can attract tourists from around the world, Gilgit-Baltistan can transform the country's economy. This region is also rich in gemstones and minerals.
With Turkey being one of the world's leading countries in the terms of tourism, Pakistan is looking for cooperation. Haci Gulbar Khan, the chief minister of Gilgit-Baltistan said they are ready for any kind of cooperation with Turkiye on tourism and the dry food sector.
After visiting Turkiye in 2022, Khan is very keen to advance relations with Ankara. He touted Gilgit-Baltistan as having the greatest tourism potential for Pakistan.
Connectivity For Turkey Tourists
Khan said Turkish tourists can easily get to Pakistan and Gilgit-Baltistan through Dubai flight connectivity. He added this enables more tourists from Turkiye and other countries in the region. "Direct flights from Turkiye to Gilgit-Baltistan are possible, with long-term plans in place for this."
Last week, the Gilgit-Baltistan government held a one-d.ay investment roadshow, themed "Sustainable Prosperity", in Pakistan's capital Islamabad. It highlighted the region's immense investment potential in a diverse range of sectors, such as tourism, hospitality, agriculture, IT and hydropower, among others.
Mohyuddin Ahmed Wani, the Chief Secretary, said Gilgit-Baltistan is striving to show its potential and promote local and foreign investment in the region. He believes tourism is the hidden treasure of Pakistan and has the potential to transform the country's economy.
Moreover, tourism initiatives and projects in the region has brought job opportunities for the local community, and enhanced the standard of living for the people in the region.
Keep Reading
$8 Billion Trans-Afghan Railway to Connect Central Asia with Afghanistan and Pakistan
Turkey Empowers Its Navy With New Warfare System
Gilgit-Baltistan Environmental Concerns
This region is also vulnerable because its natural environment is very sensitive. Climate change is also catching up with Gilgit-Baltistan. It has some of the highest peaks, that go above 8,000 meters, in the world, good number of glaciers, which are now melting because of climate change. Gilgit-Balistan also has some of the world's most beautiful lakes and rivers, as well as trekking sites.
Construction of guest houses, resorts and cafes have led to environmental degradation. Improper disposal of garbage and sewage is contaminating the waters. The local administration is working towards addressing these problems as it also works to attract tourists.