Alphabet & Amazon Stock Split In 2022. Who Are The Next?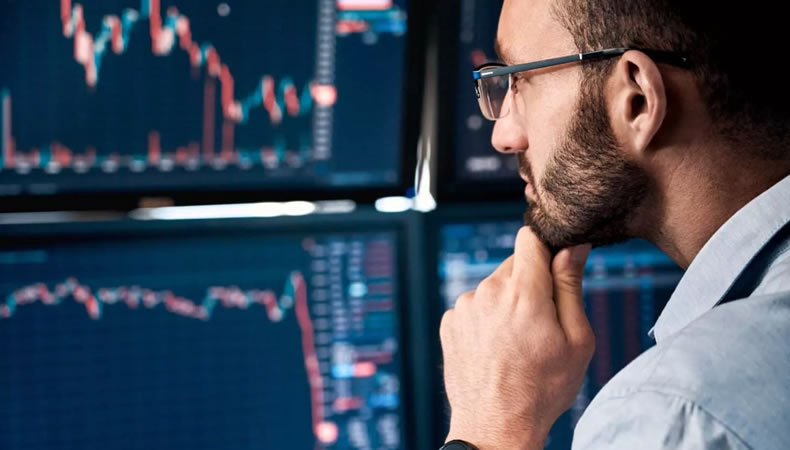 Whether you cut a cake into 10 pieces or 100 pieces should not affect how much the cake is worth. But in the stock market, a stock split, which is essentially dividing shares into smaller chunks, can have some significant consequences.
According to Bank of America, S&P 500 companies that have announced stock splits since 1980 have earned a median return of 25.4% over the ensuing 12 months, versus the S&P 500 median return of 9% over the same period. In fact, the bank says that after a split was announced, these shares also outperformed the benchmark in both the three-month and six-month periods.
Google & Amazon Shares Split
On February 2, Google's parent company Alphabet announced a 20-for-1 stock split along with its latest earnings report. The stock was up 7.5% in the following trading session.
Amazon announced a 20-for-1 stock split and $10 billion share buyback plan on March 9. Shares of the e-commerce giant jumped 5.4% the following day.
That said, amid the general market sell-off and ongoing geopolitical crisis , quality company stock splits could be one of the few things that can cheer investors up in volatile 2022. And more companies could follow suit. Bank of America analysts identified several S&P 500 companies with high share prices. Here's a list of three that are particularly attractive to the bank.
List of 3 Companies That Shares Can Split Too
Holding Reserves (BKNG)
Among the industries affected by the COVID-19 pandemic, travel has received one of the most serious blows. Shares in Booking Holdings, one of the leading providers of online travel services, plunged in early 2020. While the stock has broken out of the doldrums, it's far from easy. So far this year, BKNG is down 5%. It's not hard to see why investors are cautious. Booking Holdings operates six main brands: Booking.com, Priceline, Agoda, Rentalcars.com, Kayak and Open Table. While the global economy has largely reopened, the unknown scope and duration of the pandemic may continue to affect demand for travel products.
Service Now
Cloud software provider Service Now has served long-term investors quite well: Shares are up more than 370% in the last five years. The platform helps enterprise customers automate their IT tasks and workflows. However, the stock is not immune to the recent sell-off of growth-oriented tech names. Year to date, NOW shares are down 21% to around $492 a piece. Bank of America sees a rally on the horizon as it has a "buy" rating on Service Now and a $680 price target, implying 38% upside potential.
TransDigm Group (TDG)
TransDigm is an aerospace manufacturing company that manufactures components for commercial and military aircraft. In the most recent fiscal quarter, TransDigm generated $1.33 million in net sales, an increase of 11% year over year. Adjusted earnings per share improved 50% from the prior year to $3.86.
The shares fell 4% in 2022 to $615.60 each. To put that in perspective, the S&P 500 is down 14% year to date. Bank of America has a "buy" rating on TransDigm. With a price target of $790, the bank sees around 28% growth potential in the company.