Amid anger and despair, Lebanon braces for port explosion anniversary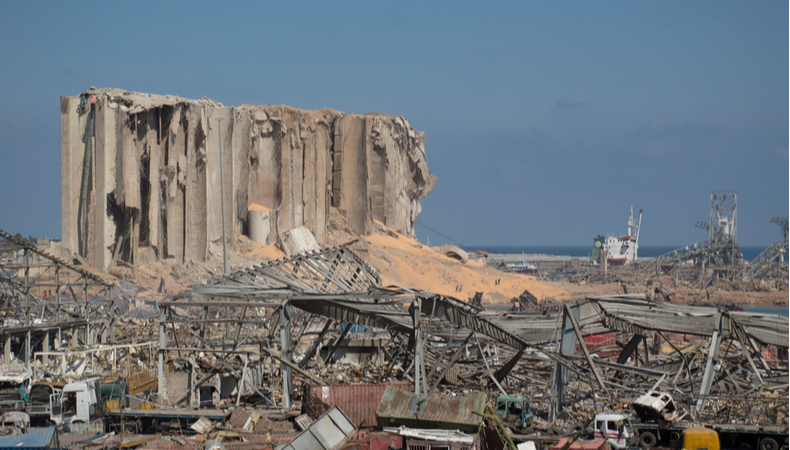 Marking the anniversary of the Lebanon port explosion, last year on August 4, one of the world's non-nuclear explosions, people recall their horrifying experiences. It destroyed most parts of Beirut's port and devastated swaths of the capital. The blast was ignited through a fire in a warehouse which Lebanese authorities admit held a vast stockpile of ammonium nitrate for six years.
The huge explosion left more than 200 dead, and more than 6,500 injured. Some 300,000 homes were damaged or destroyed. Since few months of the tragedy, the country has been in its worst economic crisis in decades, with its currency plummeting, massive layoffs and drastic banking restrictions. Even the political leadership has succeeded in stonewalling the judicial investigation that was launched to uncover what happened in the explosion and who was responsible.
Supporting the major demand of people, President Michel Aoun reassured that no one will have political cover if they are found negligent or guilty in the incident. Although, it has not been addressed yet as the officials are obstructing the investigation.
Remembering the daunting experience, one of the citizens tells a number of residents and port team members suffered damages to their apartments, and many more lived through the horrifying experience of long hours of survival check-ins from friends and family. As one team member explained it so well, "The explosion did not happen at the Beirut port, it happened inside every single apartment in Beirut."
A mother whose son was killed during a massive blast comes forward weeping and showed that she had her hand-painted red to represent blood outside the home of caretaker Interior Minister Mohamed Fehmi. Family members are angry with Fehmi because he rejected a request by the judge investigating the explosion to question Abbas Ibrahim, one of Lebanon's most prominent generals and heads of the General Security Directorate.