EU set to sanction Lebanon leaders as Beirut explosion nears one year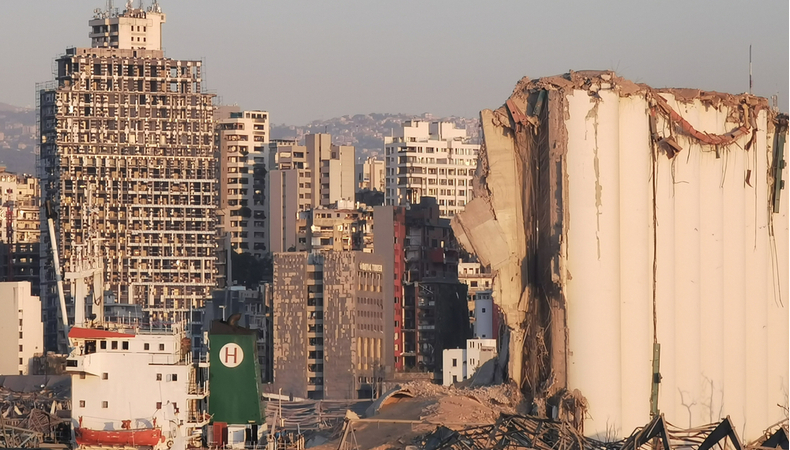 European Union is in process of designing a legal framework of sanctions against leaders of Lebanon as the first anniversary of catastrophic Beirut explosion rocked the tiny country. The country is still led by a proxy government 11 months after the Lebanon's government resigned in response to the explosion on August 4, 2020.
The EU's process of sanctions is led by France as the bloc seeks to escalate pressure on Lebanon's leaders for accountability to the deteriorating condition of the country in aftermath of deadly crisis. Financial collapse, hyperinflation, fuel and food shortages are the extreme consequences of Beirut blast. EU's timeline of sanctions development is end of July.
Travel ban and assets freeze for specific politicians by EU would be a part of sanctions on grounds of corruption, obstructing government formation and human rights abuses. The move is part of international efforts to help Lebanon form a stable government that can help country emerge from political chaos and financial crisis through crucial reforms.
EU foreign policy chief Josep Borrell said, "I can say that the objective is to complete this by the end of the month. I am not talking about the implementation of the regime, just the building of the regime according to sound legal basis."
The Beirut blast and politics around it
The deadly blast last year in Beirut port was caused by improper storage of ammonium nitrate fertilizer that exploded in a warehouse in port. Explosion killed over 200 people and injured thousands. It was later revealed that officials had long known about the improper storage of the explosive chemical. "Lebanon has been in self-destruct mode for several months," French foreign minister Jean-Yves Le Drian said. "Now there is a major emergency situation for a population that is in distress."
On Monday, the judge investigating blast rejected request for more evidence before immunity for three former ministers was raised. Lead Judge Tareq Bitar said he had demanded in early July removalof immunity of ex-finance minister Ali Hasan Khalil, former public works minister Ghazi Zaiter and ex-interior minister Nohad Machnouk. Bitar added he was looking at possible charges of "probable intent to murder" and "negligence". The latest development can cause further derail in investigation due to political interference.