Bella Hadid returns to modeling after treating Lyme disease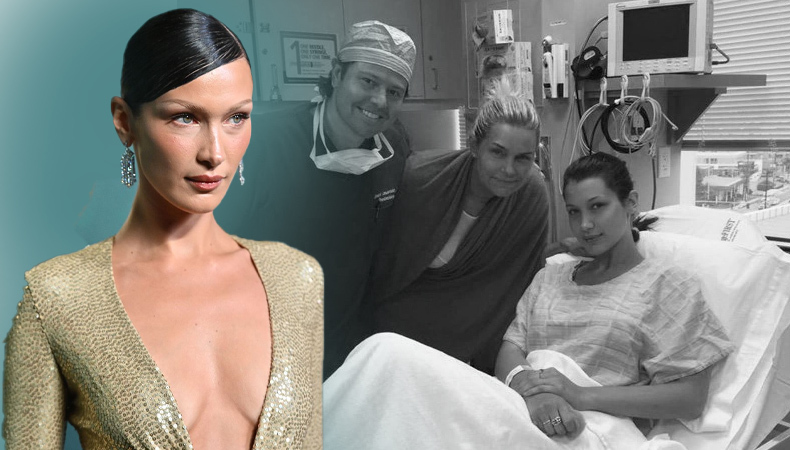 Bella Hadid, the United States-Dutch-Palestinian model, has finally returned to modeling after taking a break to treat Lyme disease, a tick-borne disease caused by the bacterium Borrelia burgdorferi.
The US-Dutch-Palestinian model took to TikTok to announce her return to modeling. She also posted two videos from her latest shoot. The first video was of her lip-syncing to the song "Sprinter." The second video was of her singing with the team she was working with.
While posting the videos, she wrote, "First day back on set in five months." She also gave an update about her health on Instagram. She said on Instagram, "If I had to go through all of this again, to get here, to this exact moment I'm in right now, with all of you, finally healthy, I would do it all again."
Supermodel Bella Hadid was first diagnosed with the disease in 2012. She suffered because of her Lyme disease treatments over the years.
Keep Reading
She had to take a break from her modeling career in order to treat the disease. Last week, she said on her Instagram account, "The little me that suffered would be so proud of grown me for not giving up on myself."
She revealed that her treatment helped her in many ways. She further said that her health improved due to the treatment. The famous model further said, "I have so much gratitude for and perspective on life."
Last year, Bella Hadid was named Model of the Year by the British Fashion Council, which promotes leading British fashion designers in the world. This year, Time magazine named her one of the 100 most influential people worldwide.
In her modeling career, she has appeared on 29 international Vogue covers. She has 59.4 million followers on her Instagram. She is considered one of the most successful American models.