Borrell confirmed EU support to Kais Saied in protecting democracy in Tunisia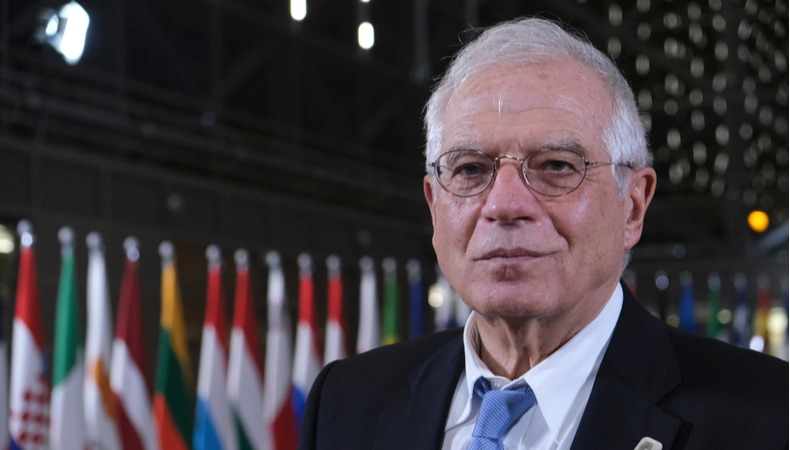 The EU High Representative for Foreign Policy, Josep Borrell, conducted a visit to Tunisia last week. He met with President Kaïs Saïed, to whom he stressed the respect for the sovereignty of Tunisia and the full support of the EU to the President for his decisions to safeguard the democratic process of the country, as well as respect for the rule of law and fundamental rights and freedoms.
"I have conveyed to the president the European concerns regarding the preservation of the democratic acquis in Tunisia, which can guarantee the stability and prosperity of the country," Borrell said. President of the Republic Kais Saied explained that he is working to restore the free exercise of legislative power and the resumption of parliamentary activity. Borrell and the head of state also discussed the economic challenges, which are becoming increasingly pressing in Tunisia and the Covid-19 pandemic.
According to the Spanish diplomatic, in this context, "it is essential to guide the country towards restoring institutional stability while preserving these democratic foundations. And this, while remaining attentive to the wishes and aspirations of the Tunisian people, in the framework of open and transparent dialogue, will allow Tunisia to get back on the road towards democratic consolidation.
Read | Tunisian president Kais Saied to enact changes in constitution amid continuing resistance
The Tunisian President at the Palace of Carthage underlined that this visit reflects Tunisia's friendship and cooperation with the European Union. "It confirms, once again, the mutual desire to perpetuate the concepts of dialogue and consultation on some common issues." That is what we read in a note from the Carthage presidency, which highlights how Saied has underlined the strong commitment of Tunisia to continue to strengthen its strategic partnership with the European space. And it is a firm belief in the values ​​of freedom, democracy, human rights, and the rule of law which it shares with the European Union.
Regarding the decisions of the Tunisian President of last July 25 to dismiss the premier and suspend Parliament work, Kais Saied recalled that the measures are within the constitution and aim to save the state and respond to a broad popular will. The President stressed to Borrel that he has no intention of losing the achievements in terms of democracy. He also noted that these measures w title="Share on Twitter" target="_blank" rel="nofollow noopener noreferrer" data-postid="874″ data-social-network="Twitter" data-social-action="Tweet" data-social-target="http://axilthemes.com/themes/papr/napolean-dynomite-inspired-this-artist-to-create-a-masterpiece/">Tweet0Pin0LinkedIn0 Shares + Facebook0Tweet0Pin0LinkedIn0
Trending Stories
ALL TRENDING STORIES
Business
Outdoor
Science
Philosophy
Social
Business
World
Business
Videos
ALL VIDEO POST
Travel
Fashion
Sports
Travel
World
racquet