Can Libya Afford To Remain Divided And Not Have Elections?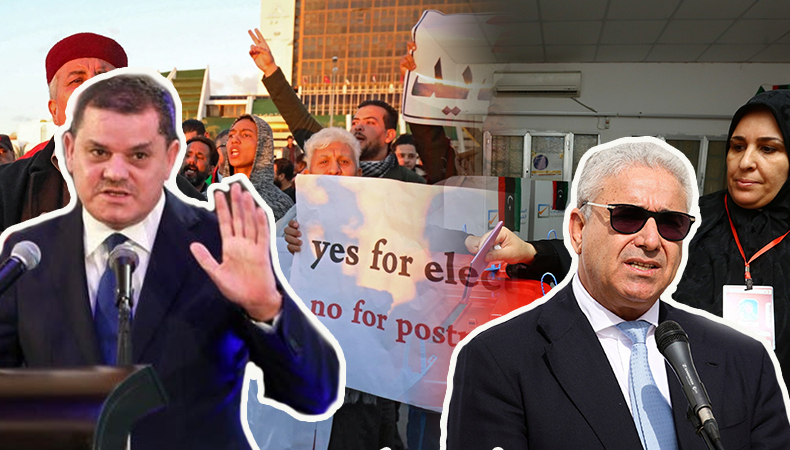 Libya– Like most of the war torn Middle Eastern countries, Libya has also not seen a stable government. Since 2011, it has been racked by one or the other civil conflict. A NATO led uprising got it off the controls of a dictator but the balance has not returned in the last decade.
Now, the UN political chief is urging Libya's rival factions to quickly come on a common ground of agreement and decide over the measures governing the transition to elections during talks in Geneva this week, expressing hope this will lead to long-awaited voting "at the earliest possible date."
Without this, the dream of governance is a far fetched one. A Cairo meeting between June 12-20 has seen some progress. It was also the first time that Libya's east-based parliament, the House of Representatives, and west-based High Council of State could come together to engage in a "serious review" of the constitutional proposal since its adoption in 2017. This was communicated to the UN Security Council by USG Rosemary DiCarlo.
Related Posts
Adding onto her address, she said, "We are encouraged that the leaders of both chambers have accepted the invitation of (UN) special adviser Stephanie Williams to meet in Geneva from June 28 to 29, to discuss and reach agreement on the measures governing the transitional period leading to elections."
Election attempts failed in December. Now, rival factions are fighting for rule without fair elections. The interim administration based in Tripoli, led by Prime Minister Abdul Hamid Dbeibah remain as Dbeibah has failed to step down. Rivals on the other hand have gone and elected a rival prime minister, Fathi Bashagha, a powerful former interior minister who is now operating an administration out of the city of Sirte.
There is utter chaos. Ms. DiCarlo while speaking to member countries and representatives from Libya has said that it is imperative to work towards national reconciliation, warning that "continued political divisions are contributing to a tense security environment in and around Tripoli."