Libya is 'highly volatile' and elections are needed soon, says UN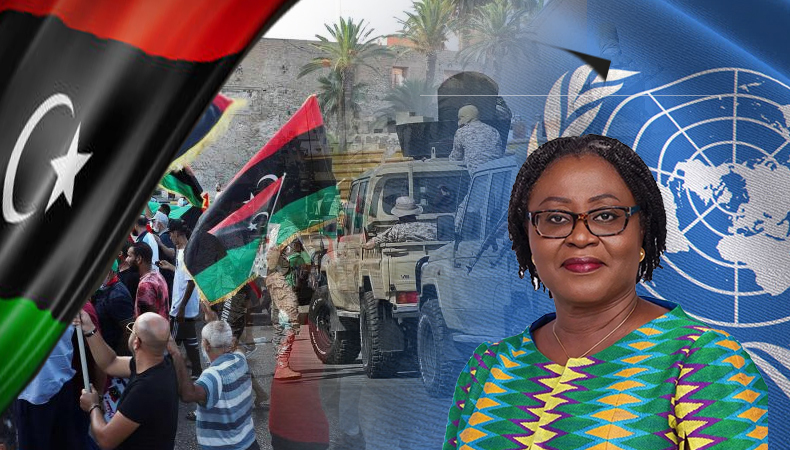 Libya– Libya is 'highly volatile' and elections are needed soon, said a senior United Nations (UN) official on Monday. Despite some progress, a constitutional and political stalemate continues in the country.
Martha Pobee, UN Assistant Secretary-General for political affairs and peace operations, told the Security Council that the country is mired in a dire economic situation and demonstrations by frustrated citizens over the lack of progress on elections. Clashes have also increased in and around Tripoli, the capital and largest city of Libya.
She also slammed the human rights situation in the country, including the reported arrest of protesters who took part in July 1 demonstrations over poor State services, deteriorating living conditions and demanding progress on elections.
Earlier this month, citizens stormed and damaged the Parliament building in Tobruk, the centre of power for the eastern faction vying to control Libya. They expressed their frustration over political divisions and deteriorating living conditions.
Related Posts
Political crisis in Libya
Libya has been suffering ever since the 2011 NATO-backed uprising ousted Muammar Gaddafi. Subsequently, Libya was split into rival administrations, one in the east backed by military commander Khalifa Haftar and another backed by an UN-supported administration in the west in Tripoli.
An October 2020 ceasefire agreement called for the withdrawal of all foreign forces from the country. The withdrawal led to an agreement on a transitional government in early February 2021 headed by Prime Minister Abdul Hamid Dbeibah.
The elections were scheduled for December 2021. However, the elections weren't held, and Dbeibah refused to step down. Subsequently, the east-based parliament elected a rival prime minister, Fathy Bashagha, a former interior minister. Both leaders hail from Misrata, a city in western Libya. Reportedly, nearly 3 million Libyans registered to vote in the December 2021 elections. The rivalry between governments in Libya led to the territorial division between Tobruk and Tripoli.