Parliament-backed Libyan Prime Minister Bashagha leaves the capital following hostilities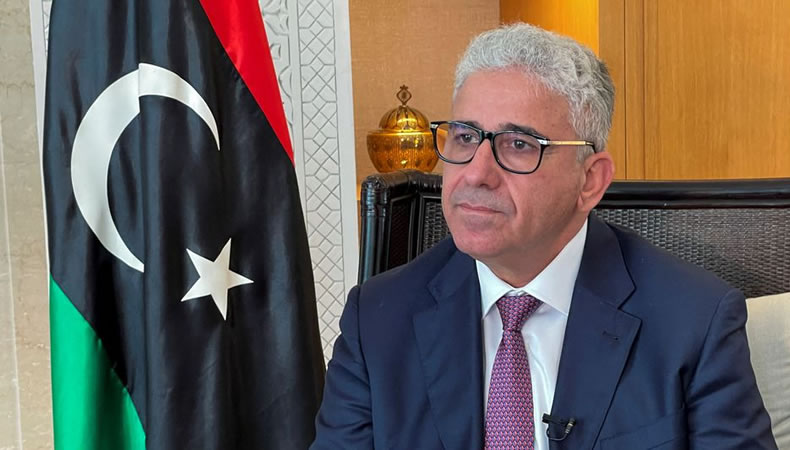 Libya–Fathi Bashagha, Libya's parliament-appointed prime minister, left Tripoli on Tuesday, according to his office, hours after his effort to reach the city resulted in confrontations between competing groups. Clashes occurred earlier on Tuesday as Bashagha came to try to seize power from a rival administration that refused to relinquish it.
The sound of gunfire was heard by Reuters correspondents in Tripoli, and Al Hadath television broadcast video snippets of what it said were fighting downtown and near the port. Bashagha's nocturnal arrival into the city, supported by an armed force, sparked the bloodshed. His office issued a statement stating that it will continue to operate from within the capital.
Related Posts
Bashagha's appointment in March sparked a stalemate between two alternative administrations in Tripoli and western Libya, each claiming legitimacy and supported by armed forces, sparking worries that two years of relative quiet might soon come to an end.
Since the NATO-backed rebellion that removed Muammar Gaddafi in 2011, Libya has had minimal security, and it divided in 2014 between competing eastern and western groups before a 2020 agreement that placed the nation under a precarious unity government.
The parliament, which had sided with the east throughout the conflict, rushed to select a new administration after a proposal to conduct an election in December failed amid disagreements over the rules among key groups and important candidates. Abdulhamid al-Dbeibah, the prime minister of the unity government, disputed the parliament's actions, claiming that his administration was still legal and that he would only take up power after an election.