Covid-19 outbreak: Scientists warn of more worrisome variants after Omicron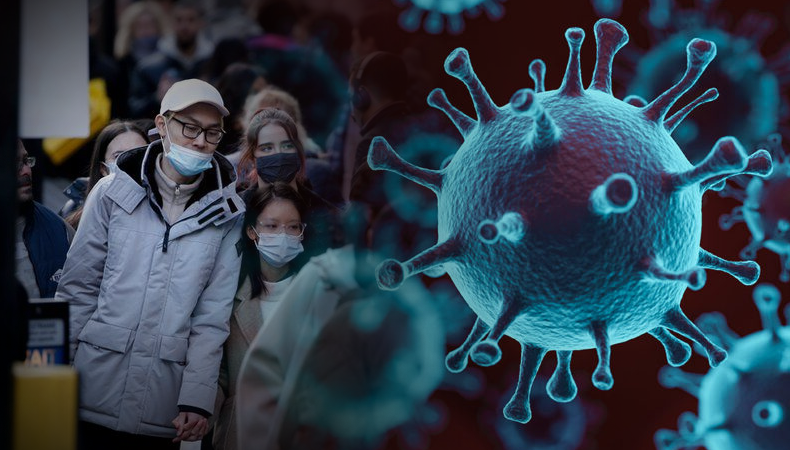 The Omicron variant of Covid-19 is affecting the world in full swing. Now, Scientists warn that Omicron won't be the last version of the coronavirus. They are expecting more worrisome variants after the Omicron variant. Scientists say there's no guarantee that the sequels of Omicron will cause milder illness or that existing vaccines will work against them.
Reportedly, every infection provides a chance for the virus to mutate. The Omicron variant of covid-19 spreads faster than other variants of Covid-19 despite emerging on a planet with a stronger patchwork of immunity from vaccines and prior illness. That means more people in whom the virus can further evolve.
Reportedly, scientists don't know what the next variants of Covid-19 will look like, but they urge wider vaccination. Leonardo Martinez, an infectious disease epidemiologist at Boston University, said that the faster omicron spreads, the more opportunities there are for mutation. It might lead to more variants of Covid-19.
Related Posts
The Omicron variant emerged in November 2021. However, it spread across the globe like fire. Reportedly, research claims that the Omicron variant is at least twice as contagious as delta and at least four times as contagious as the original version of the virus. The virus may infect and linger inside people with weakened immune systems, giving it more time to develop potent mutations.
The World Health Organisation (WHO) reported a record 15 million new Covid-19 cases for the week of January 3-9, a 55% increase from the previous week. Dr Stuart Campbell Ray, an infectious disease expert at Johns Hopkins University also said, "If you have a very widespread infection, you're going to provide the opportunity for mutations to occur." Covid-19 cases are increasing again across the globe. Daily Covid-19 infections are also increasing rapidly once again. The Covid-19 variants like Delta and Omicron already affected the globe.