Erdogan's ambitions to lead Islamic world drives him to sponsor extremists in India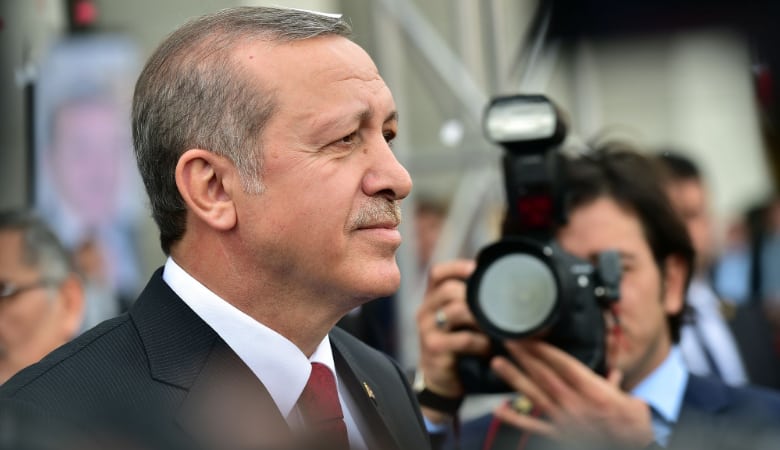 Turkish President, Recep Tayyip Erdogan has been trying to cash in on Kashmir issue, the bone of content between India and Pakistan for decades. As per a recent Indian intelligence report the Turkish leader has been backing Islamist radical organisations in parts of the country including Kerala and Kashmir. A senior Indian government official, emphasising the growing role of Turkey in anti-India activities, said, "There is an effort to radicalise Indian muslims and recruit fundamentalists coordinated from Turkey."
Over the years, the Turkish President has earned himself quiet a reputation with respect to his support for extremist ideology and terrorist groups, though he likes to portray himself as the saviour of the Muslims all across the world. Erdogan's long riding ambition to lead the extremist Islamic wave in the world made him go for allies, such as Qatar, Pakistan and Iran who are equally infamous for sheltering and sponsoring terrorist organisations all across the world.
After exploiting the borders of Europe, Africa and various Middle Eastern countries, Turkish premier turned towards Asia, last year making deliberate efforts to diversify his nation's foreign relations and partnerships. It was imperative for Turkey, especially with strained relations with western powers including the United States and the European Union. Even Arab world isolated Ankara for its continuous support for extremists and militant groups conducting terror activities in the region.
Read More: Erdogan Islamic brand, from Hagia Sophia to al-Aqsa: Advertising stuns of the most hated man after Adolf Hitler
In his pursuit to gain dominance over the region, Turkey's new age Ottoman Caliph, Erdogan, reestablished Turkish allegiance to extremist ideology and groups. Conversion of the Byzantine cathedral Hagia Sophia to a mosque last month was a living example of that.
Intoxicated by the similar ambition to establish his dominance far beyond Middle East, Erdogan was quick to identify vulnerability of Pakistan's Imran Khan and Malaysia's Mahathir Mohamad and benefited out of it. On the Kashmir issue, Turkey strategically sided with Pakistan and spoke against India's control over the contested land. On September 24, 2019, Erdogan told the United Nations General Assembly that the international organisation "failed" to "pay enough attention" to the Kashmir conflict, which "awaits solution" for 72 years.
"In order for the Kashmiri people to look at a safe future together with their Pakistani and Indian neighbours, it is imperative to solve the problem through dialogue and on the basis of justice and equity." he said.
"Despite the resolutions adopted by the UNSC, Kashmir is still besieged and eight million people are stuck in Kashmir. They cannot get out," he said.
In February, during his visit to Pakistan, Erdogan said that Kashmir was as important to Turkey as it was to Pakistan. He said, "We have never forgotten and will never forget the help which the Pakistani people extended by sharing their own bread during our War of Independence. And now, Kashmir is and will be the same for us…It was Canakkale [Gallipoli] yesterday and it is Kashmir today, [there is] no difference." He compared Kashmir conflict to a battle in the Turkish War of Independence.
Erdogan, appearing to be the guardian angel of Kashmiris and protector of their human rights worked well for Pakistan. But Indian authorities revealed the true intent of this glorified cause. Indian officials said the Turkish leader had funded Kashmir's hardline separatist leader such as Syed Ali Shah Geelani for years. It turned the beautiful state which once was known as 'heaven on earth' into an inferno. Indian officials said that Turkey's doing got exposed only after security agencies carried out an extensive review of the frequent terror attacks in the region. As per the intelligence reports, Erdogan's administration has been conducting religious seminars in India, recruiting fundamentalists to brainwash people and even take freshly-converted radicals on all-expense trips to Turkey to reinforce the extremist ideology.
Erdogan spoke against atrocities on Muslims in India, but remained silent on the treatment of China, one off Turkey's allies, towards its Uighur Muslim minority Erdogan has been playing the same old trick again, supporting extremist groups in conflict-riddled regions like India, Indonesia and Philippines to gain influence over them. Would Erdogan's military expansion in Kashmir would bring its freedom or turn it into another Libya or Syria?