Greece accuses Turkey of one more provocation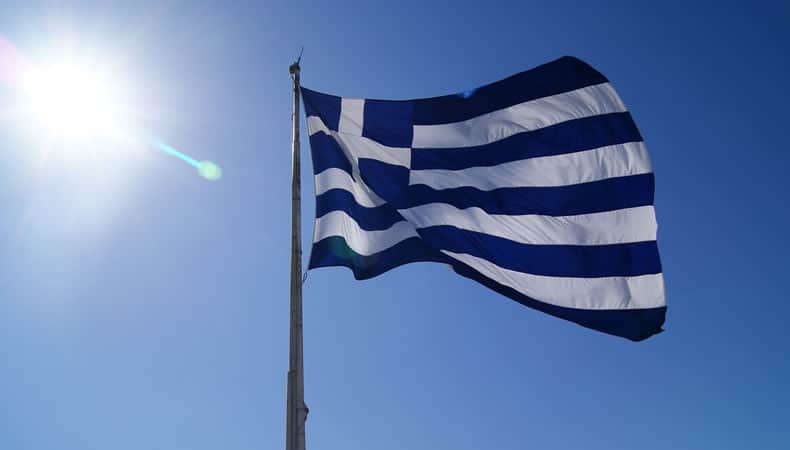 On Thursday, Greece accused Turkey of a new provocation, amid a series of conflicts the two had been embroiled in for past few years. Athens alleged that Ankara on Thursday deliberately held Greece airplane, carrying its Foreign Minister Nikos Dendias from Iran by refusing the plane an overflight permit and forcing it to remain in the air for about 20 minutes.
Greek state broadcaster ERT reported the incident, stating that the Greek aircraft, which carried Dendias, was kept circling over Mosul for 20 minutes because Turkish authorities didn't allow it to fly through its airspace back to Greece. Stelios Petsas, Greek government's spokesman, told reporters, "It is one more provocation in Turkey's series of provocations. I hope the incident is not repeated in the future."
Turkey's Foreign Ministry denied the allegation of 'deliberately' holding up of the plane before allowing entrance to the Turkish airspace. It said that the Greek plane did not provide the required flight plan beforehand. Clearing his country fresh accusation, Turkish Foreign Ministry spokesman Hami Aksoy, said, "The plane in question took off from Iraq without presenting a flight plan. When the plane entered our air space, a flight plan was urgently requested from Iraqi authorities, and the flight was safely carried out after the plan was received."
Aksoy clarified that Turkey had granted permission to the plane carrying Greek minister to pass over its air space via Iraq on Oct. 14. But the plane broke down in Iraq and Athens sent second aircraft, which he added, was also given a pass to fly through Ankara's airspace "with the same flight permission number, without any delay."
Besides the aircraft issue, on Thursday Greece, along with France, also raised demand for action against Turkey for its continuing provocations. Athens has been seeking European Union's strict handling of Ankara for its increasing violations and aggressive intervention in the region, especially in the contested waters of Mediterranean.
On Friday, European Union held a summit in Brussels, held to discuss solution to the ongoing conflict between the NATO allies, among other issues.The bloc leaders earlier threatened to make sanctions against Ankara "tangible", in case Turkey did not refrain from escalating tension in the Eastern Mediterranean. Latter has been given a week to clarify its positions.