Greece-Egypt sign maritime deal to form a united front against Turkey in Libya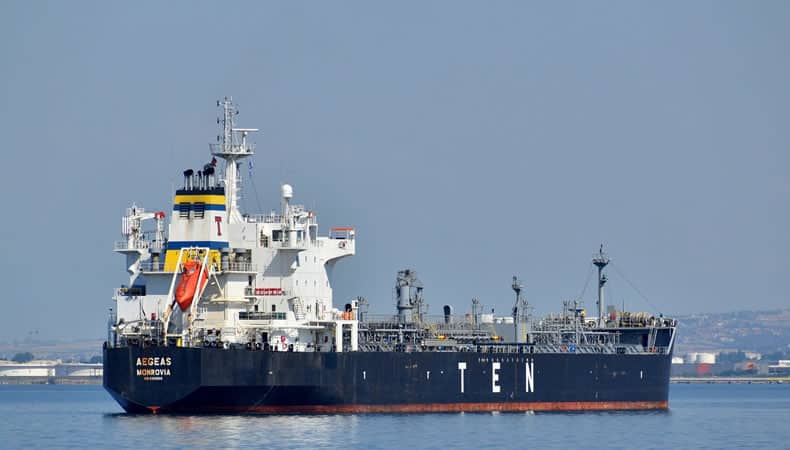 On Thursday, Egypt and Greece officially formed a united front against Turkish influence in Libya by signing a maritime deal. The deal demarcates the sea boundary between the two nations, where oil and gas drilling can be conducted within their exclusive economic zone. The deal was concluded in response to increasing Turkish energy exploration activities in the East Mediterranean region as part of Turkey-Libya maritime deal signed last year.
"This agreement allows Egypt and Greece each to move ahead with maximizing their benefits from resources available in this exclusive economic zone, namely promising oil and gas reserves," said Egypt's Foreign Minister Sameh Shukry after Thursday's brief signing ceremony in Cairo.
He added that "Egyptian-Greek relations have been crucial to maintaining security and stability in the East Mediterranean region and for countering threats caused by irresponsible policies that support extremism and terror," a reference to Turkey's support for the Tripoli government.
Turkey's President Recep Tayyip entered the agreement with Libya's Tripoli-based government, led by Fayez al-Sarraj, which allowed Ankara access to the war-torn African nation's land and sea for oil and gas drilling in exchange of military support. The Turkey-Libya deal was widely condemned by Egypt, Cyprus and Greece as an encroachment of their oil-rich territorial sea. The European Union also criticised the deal calling it's a violation of intentional law and putting peace and stability of the region at a high risk.
Turkey in its defence argued that Greek islands should not be considered part of country's sea territory while calculating maritime zones of economic interest. For the past few months tensions hiked between Greece and Turkey after latter started its ambitious plan of oil-and-gas research mission in south of Greek islands in the eastern Mediterranean, which Greece calls an outright violation of international law.
With regard to the Greece-Egypt deal, Greece's Foreign Minister Nikos Dendias called it "an exemplary agreement." Without revealing details of the deal, he said, "It is the complete opposite of the illegal, invalid and legally non-existent memorandum of understanding between Turkey and Tripoli."
Last month, the US Defence Department quarterly report on counterterrorism in Africa, revealed that that Turkish president's stepping in Libya has less to do with restoring stability and supporting al-Sarraj's GNA and more to grab geostrategic and economic gains from Libya. Given the country's location and access to oil and natural gas, its is imperative for Turkey to keep the power of rival forces of General Khalif Haftar in check. Hence Turkey sent thousands of Syrian mercenaries to Libya to defeat Haftar's Libyan National Army.
The report said that Ankara sent about 3500 to 3800 Syrian fighters in the first three months of the year to Libya. The report added that Turkey made payments and offered citizenship to thousands of mercenaries for fighting alongside Tripoli-based militias against the forces led by Gen. Haftar.
The only cause which Turkey-Libya deal supported was Erdogan's dream of setting an Ottoman Empire and keeping his big rivals including US, European Union and Russia in check. Erdogan would never vacate Libya as there has never been any mention about withdrawing Turkish military troops and equipment from the country. On the contrary, Turkish troops and fighters for GNA would only increase as after months of attacks, now the warring sides have moved around the edges of Sirte, a strategic gateway to Libya's central and eastern oil resources.
It is this area from where Libya extracted most of the oil from its total 1.2 million barrels a day. After Hafter-allied tribes captured the area and blocked the pipelines in January to hamper supply as a protest against unequal distribution of oil revenues to the long-neglected east. Oil has long been a key factor in the conflict. The National Oil Corporation of Libya which churns $7 billion in revenue, warned that intervention of foreign powers would soon directly escalate to controlling Libyan oil and gas facilities.