Hamas and Hezbollah 'Geared for Major War' Against Israel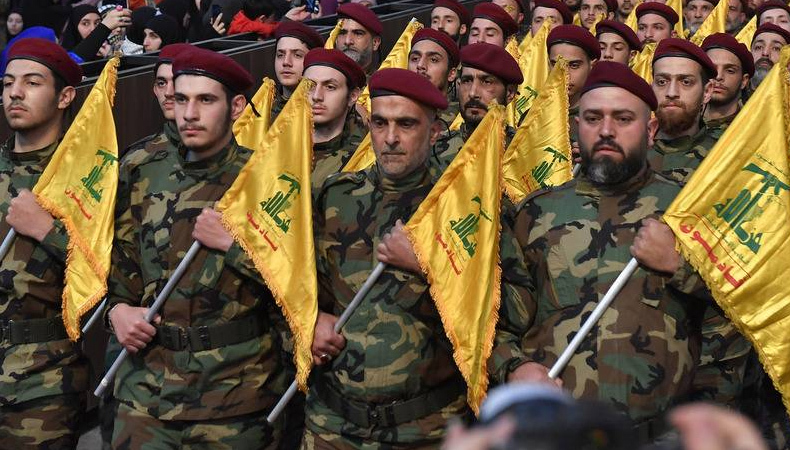 Hamas had not given Hezbollah any advance notice of its October 7 attacks on Israel, but now the two militant groups are closely coordinating their next steps. Hezbollah has been supporting Hamas against Israel with fighters firing at Israeli soldiers on the border.
Ahmed Abdul-Hadi, the head of Hamas' political bureau in Beirut, confirmed continual cooperation between the two groups. He said Hezbollah was now geared for a major war against Israel in the north. Hamas and Hezbollah want to burst Israeli Prime Minister Benjamin Netanyahu's bubble of invading Gaza.
These plans are now in the spotlight given Iran's Foreign Minister Hossein Amirabdollahian meeting Sayyed Hassan Nasrallah, the head of Hezbollah, on Friday. Tehran also wants Israel to get a befitting response for its bombardment of Gaza and Palestinian civilians.
Israel Escalation
There's heightened tension and fears in the Middle East because of Israel escalation and continued airstrikes in Gaza. Countries in the region fear being engulfed in a prolonged war that will have dire consequences on their relations, economies and lives.
Analysts believe the Israeli-Hamas war will evolve into a proxy war between Israel and Iran. And now with Hezbollah confirming having Hamas' back, things will surely take a nasty twist. Moreover, Hezbollah has announced a 'day of unprecedented anger' against Israel because of the rocket attack on a hospital in Gaza, killing 500 people. "The attack reveals the true criminal face of this entity and its sponsor, the United States, which bears direct and complete responsibility for this massacre."
However, Israel cautioned against making assumptions. Richard Hecht, Israeli military spokesman, said they are preparing for the next stages of war. "We haven't said what they will be. Everybody's talking about ground offensive. It might be something different."
Keep Reading
Turkey and Greece Committed to Firm Relations
Hamas Puts Water on US's Saudi-Israeli Normalization Plans
Hezbollah and Hamas Ready for Israel
Abdul-Hadi said Hezbollah will not shy away from combat. "Hezbollah has said it will not remain on the sidelines and the proof of that is Hezbollah has struck along the southern border that was on the initiative of Hezbollah, they are saying they are geared for a major war."
The Hamas spokesperson highlighted that the Lebanese militant group made it clear that if the Israelis cross the line, it will launch a full attack on Israel.