Peace Brokering: Turkey Takes Up Mission Israel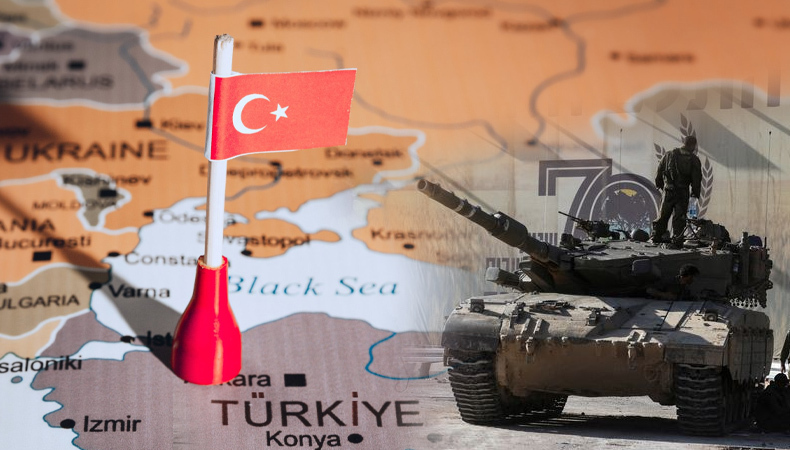 While the West has taken sides in the Israel-Palestine war, Turkey has taken upon itself to broker peace. The past 10 days has been nothing less than escalation and massacre of civilians, majority being Palestinian children and women. Millions have been shattered.
The situation is out of control in besieged Gaza but Turkey is adamant that peace will prevail. Turkish President Recep Tayyip Erdogan says no country should add fuel to the fire. He believes concrete steps should be taken by all regarding humanitarian aid within the framework of the human rights.
This comes after the US showered support for Israel and called it a right to self-defend, and Iran's warning that resistance forces cannot be stopped.
Turkey on a Peace Mission
Israel-Palestine war is Turkey's ambitious peace mission. Turkey has been talking to all parties involved and every single country that exerts influence over the situation. President Erdogan urged the Western countries to avoid taking provocative steps that could make the Israel-Palestine conflict worse. He called on the West leaders to effectively object to the human rights violations in Gaza
The Turkish Foreign Minister Hakan Fidan has also been in talks with countries in the region, as well as France and the UK. He rejected the idea of exiling Palestinians from the Gaza Strip and took a stand with Egypt.
"We reject the policy of Palestinians' being removed from their homes in Gaza and exiled into Egypt. We are fully against it and stand with Egypt. The loss of civilian life must be stopped regardless of which side they're on. We see that some states try to justify Israel's attacks on Gaza as some sort of justifiable act. We invite Israel to stick to international law and humanitarian values."
Keep Reading
Did Israel Help Azerbaijan Recapture Nagorno-Karabakh?
Biden Tells Israel to Back Off Gaza, Reiterates Two-State Solution
Turkey Backs Israel-Palestine Two-State Solution
Fidan said a two-state solution is the only way to end the Israeli-Palestinian conflict. He added that Turkey and other regional countries can act as guarantors once Israel and Palestine reach an agreement.
Moreover, Ankara is raising the idea of a peacekeeping force in its talks with the parties involved. Turkey will also discuss the matter at a meeting of the Organization of Islamic Cooperation (OIC). The Turkish Foreign Minister believes regional countries should take responsibility and adopt a unified stance when dealing with any party in violation of the agreement.
"The presence of guarantor countries would be pivotal in achieving a sustainable resolution to the Israeli-Palestinian conflict."