In Libya the winds of war are blowing again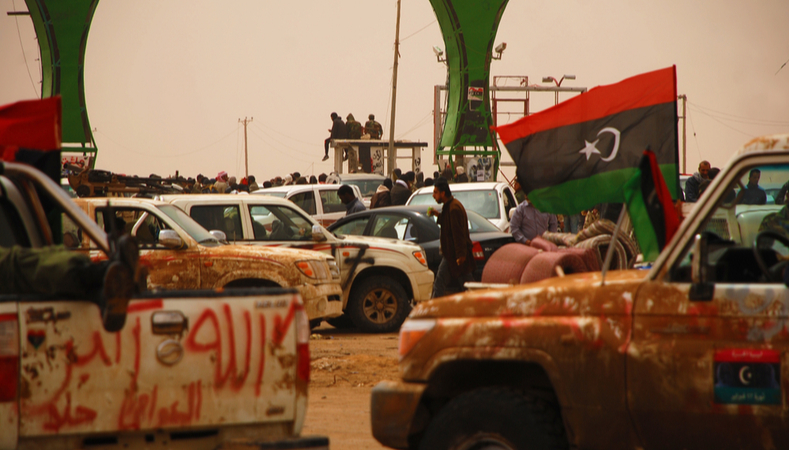 Peace in Libya looks like it won't last long. Militias in western Libya are fighting hard in the coastal city of Zawiya and the situation is no better in Tripoli, where the Stability Support Force, better known as the Gnewa militia, fears an imminent attack by the Misrata militias affiliated with the Muslim Brotherhood.The situation is allegedly escalating after Khaled al-Meshri, president of the High Council of State and a member of the Islamist Justice and Construction party, thwarted the process on the legal basis with which to conduct legitimate elections.
According to the United Nations Road-map, agreed by the Libyan Political Dialogue Forum (LPDF), Libyans are expected to go to the polls on December 24, 2021. But the Muslim Brotherhood refuses, stating that it is necessary first to proceed with a constitutional referendum.
Other factors suggest new times of war. The first is the lack of funds available to the Government, after the Parliament, the House of Representatives, twice rejected the budget proposed by Abdel Hamid Al-Dabaiba. Attention inevitably shifts to the southern region which, despite hosting the main water and oil resources of the North African country, has not seen any change with the new transition executive. The needs remain the same, and the Fezzan's demands remain unheeded.
The south of Libya is also a terrain of international confrontation, with Italy and France that, on the one hand, dialogue and support different tribes and social components, and on the other, Turkey and the Gulf countries. Furthermore, the problem of the unification of the military establishment and the departure of the mercenaries remains to be solved. The failure of these two points could lead to the formation of a new parallel government in eastern Libya and the end of the progress made to date.
The United Nations Support Mission in Libya (UNSMIL) on Monday facilitated a virtual meeting of the Libyan Political Dialogue Forum today to review the four proposals developed by members of the Proposals Bridging Committee, mindful of the urgency to reach an agreement on a constitutional basis for the holding of national elections on 24 December 2021.
During the meeting, LPDF members discussed the proposals, made numerous suggestions on substance and procedure and about the LPDF Roadmap. They also pledged to continue consultations, including with critical political and other stakeholders, to prepare for the next LPDF meeting and possible compromises.