Israel, Morocco sign deals to strengthen ties in key sectors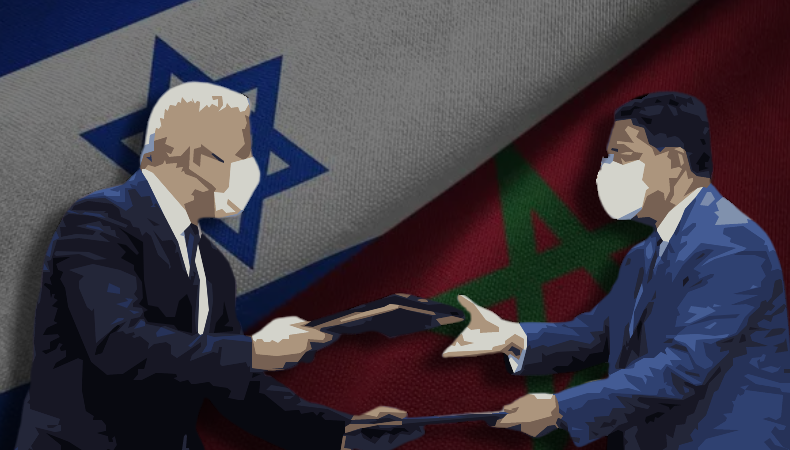 In a historic step, Israel and Morocco on Wednesday signed multiple agreements to strengthen ties across various areas of interest between the two countries.
Moroccan foreign minister Nasser Bourita and his Israeli counterpart Yair Lapid signed deals on air service, culture and sports during the latter's first visit to the North African Kingdom in several years. Bourita and Lapid also signed a memorandum of understanding to establish a political consultation mechanism between the foreign ministries of the two nations.
As per a statement issued by the Israeli foreign minister, the agreements will boost innovations into the two nations and benefit their children for years to come. "Today, we are restoring peace, restoring friendship," Lapid said.
Furthermore, Morocco's foreign minister stated that the new ties would advance economic benefits for both nations. He also called on his Israeli counterpart to work towards a two-state solution to resolve the Israeli-Palestinian conflict.
"There is a need to restore trust between all parties and refrain from fuelling tension in order to pave the way for a political solution based on the two-state solution," Bourita said.
During the two-day historic visit to Morocco, Lapid also inaugurated Israel's diplomatic mission in the capital Rabat. He stated that the visit will strengthen the long-standing friendship and deep roots of the Jewish community in Morocco.
Normalisation of ties in Middle East
This development has come almost a year after Morocco and Israel signed agreements to resume diplomatic relations under the Abraham Accord brokered by former US President Donald Trump in August 2020. After the signing of the peace deal to normalise ties, Israel and Morocco restarted direct flights between the two countries. In addition, the United States recognised Moroccan sovereignty over Western Sahara as part of the peace accord.
The US State Department Office lauded the efforts taken by Israel and Morocco to further their bilateral relations and expressed Washington's commitment to work with both nations to deepen relations in the region.
"The United States will continue to work with Israel and Morocco to strengthen all aspects of our partnerships and create a more peaceful, secure, and prosperous future for all the people of the Middle East," Secretary of State Blinken said in a statement.