Iran President Vows Of "Decisive Action" Against Anti-Hijab Protests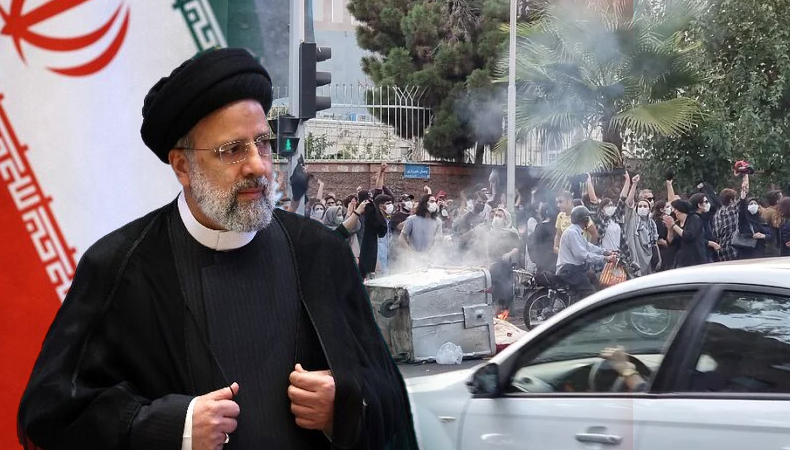 The President of Iran, Ebrahim Raisi, has vowed "decisive action" against anti-hijab protests that have rocked the country since the death of  22 years old Kurdish woman Mahsa Amini in the custody of the morality police.
While speaking with relatives of a Basij militiaman killed in the city of Mashhad, the Iranian president labelled the ongoing protests "riots" and urged "decisive action against the opponents of the security and peace of the country and the people",  his office said.
Both men and women have led Iran's largest protests in almost three years. Protesters have shown anger over the Islamic republic's strictly enforced gender-based dress code.
According to human rights activists, hundreds of demonstrators, reformist activists and journalists have been arrested in Iran. Human rights groups also claimed that at least 41 people were killed by security forces due to the demonstration.
Read | Elon Musk Activates Starlink As America Eases Internet Restrictions On Iran
The protests erupted across Iran after the death of Amini on 16 September. According to human rights groups, security forces have fired live rounds and birdshot at protesters. On the other hand, the protesters torched police cars, set ablaze state buildings, and shouted: "death to the dictator."  The governor of Tehran, Mohsen Mansouri, accused the protesters of attacking police
Iranian police said that Amini's death was an "unfortunate incident" and denied that she was physically harmed by Iran's morality police in custody. Tehran Police Commander, Hossein Rahimi, also said that "cowardly accusations" were made by people against Iranian police.
Amini, whose Kurdish first name is Jhina, was arrested on September 13 for allegedly wearing a loose Hijab. Later on, she died at the hospital. Some Iranian women protesters have since taken off and burnt their hijabs, demanding justice for Amini.
WhatsApp, Instagram and Skype have been blocked and internet access restricted in the country, according to web monitor NetBlocks.