Iran protests: Supreme leader blames the unrest on the US and Israel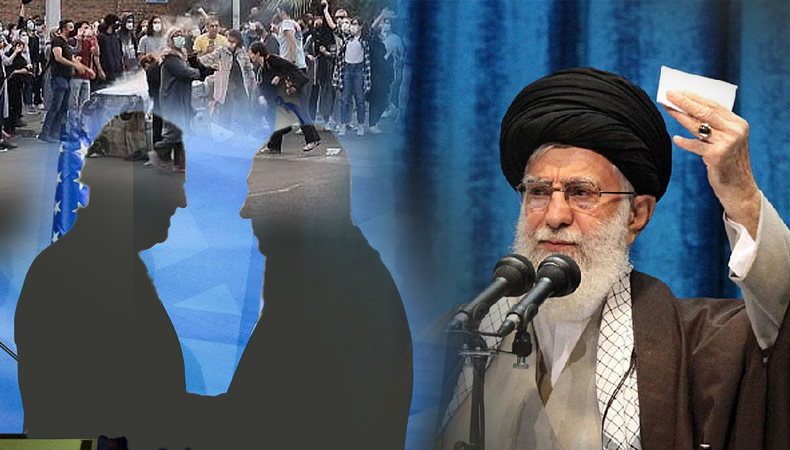 The Supreme Leader of the Islamic Republic of Iran, Sayyid Ali Hosseini Khamenei, has blamed the United States and Israel for the anti-government protests sweeping the country.
Ali Khamenei said "riots" had been "engineered" by Iran's arch-enemies and their allies. In his first comments on unrest, Ali Khamenei said that protests over the death of a woman, identified as Mahsa Amini, in police custody were planned and not staged by "ordinary Iranians."
Khamenei said the death of 22-year-old Amini "deeply broke my heart", calling it a "bitter incident." He said, "Some people had caused insecurity in the streets." He also called on Iranian security forces to be ready to deal with further unrest. He further added that Iranian security focus had faced injustice during the protests.
The death of Amini sparked protests across Iran. Kurdish Iranian Amini was pronounced dead on September 16, days after the notorious morality police detained her for allegedly breaching rules forcing women to wear hijabs and modest clothes. Iranian security forces accused her of breaking the strict law requiring women to cover their hair with a hijab.
Iran | Truce Between Warring Factions Comes To Knots End In Yemen Over Iranian Interference
Amini's family has alleged that morality police beat her head with a baton and banged her head against one of their vehicles. However, the Iranian morality police said that there is no evidence of any mistreatment. They alleged that Amini suffered "sudden heart failure."
However, protests erupted across Iran after Amini's funeral, with women waving their Hijabs in the air or setting them on fire. Women protesters also chanted, "Woman, life, freedom" and "Death to the dictator" – a reference to Khamenei. Protests were also reported at several universities around the country.
Iran Human Rights, a Norway-based human rights group, said on Sunday that at least 133 people had been killed by Iranian security forces so far. London-based Amnesty International earlier confirmed 53 deaths.