Iraq's top court has issued a new judgement that further binds the government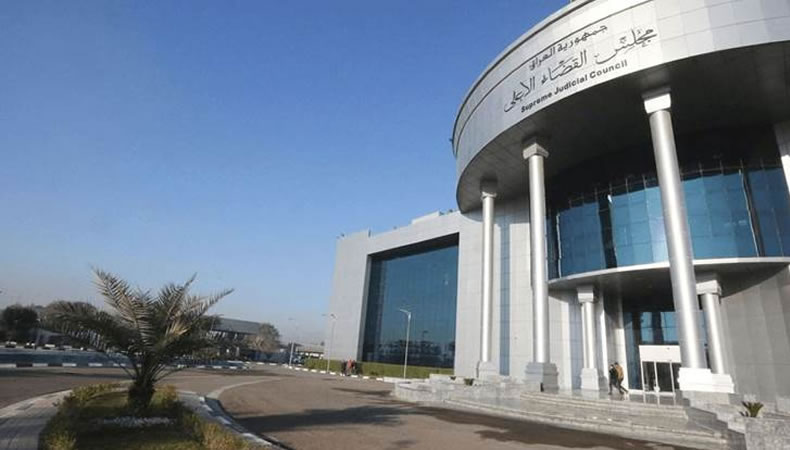 Iraq–The Federal Supreme Court of Iraq has ruled that Prime Minister Mustafa Al Kadhimi's caretaker administration lacks the ability to draft legislation for submission to parliament or to reach agreements that might affect Iraq's future.
The verdict on Sunday casts doubt on the government's attempts to satisfy essential needs during the transition, including the passage of a legislation that Mr Al Kadhimi believes is critical to preventing an increase in food poverty.
Iraq conducted elections on October 10, the sixth legislative vote for a full-term government since the 2003 US-led invasion that deposed Saddam Hussein, in response to one of the central demands of a widespread pro-reform protest movement that began in 2019.
However, political opponents have been at odds over the establishment of the new administration since then, postponing ratification. Despite record oil sales, the delay has generated financial instability, harming firms that believed that rising oil revenues would promote consumer spending and public sector investment.
Related Posts
More crucially, as Iraq approaches another hot summer, the budget delay is affecting attempts to enhance services such as power and water supplies. Iraq's fiscal year begins on January 1 and ends on December 31.
Meanwhile, the caretaker government's monthly spending is capped at a quarter of the previous year's budget. The budget for the previous fiscal year was 130 trillion Iraqi dinars ($89.65 billion), with a projected deficit of 28.7 trillion dinars.
The administration transmitted a draft of the Emergency Law for Food Security and Development to parliament in order to satisfy the immediate demands. This year, Iraq has experienced unprecedented oil income, with Baghdad generating more than $10 billion each month since March.
According to the constitution, legislation in Iraq is presented by the Cabinet of an existing administration or the president and must be passed by parliament. Bills can also be proposed by a group of at least ten legislators or by any of the legislative committees. As electrical shortages loom, protests persist.
Iraq is also battling to keep key utilities like electricity running. Iraq's Ministry of Electricity announced on Friday that it has reached an agreement with Iran to pay a debt owing for gas imports, bringing gas shipments to Iraq to 50 million cubic metres per day. Due to its own increased surges in demand over the summer and winter months, Iran has failed to fulfill its projected export levels.
Iraq's unemployment rate has been high for decades due to conflict and economic sanctions, but it surged in the years after the US-led invasion in 2003. According to the UN International Labour Organization, more than 30% of young Iraqis are unemployed in various places.
Since October 2019, need for job has been a primary motivation of protests around the country, with at least 500 people slain by police forces. Protests under Prime Minister Al Kadhimi's government have been less violent, but rallies are still confronted with tear gas and live fire on occasion.
Thousands of protesters demonstrated outside government offices in Baghdad and Nasiriyah on Saturday and Sunday, demanding work. Due to an ongoing conflict over Kurdish oil exports, instructors at Sulaymani University in the Kurdish territory have been protesting long-delayed pay and inconsistent financial transfers from Baghdad to the semi-autonomous Kurdish region.
Protests outside energy installations are common in Iraq, particularly in oil-rich areas of the country's south, where the oil and gas industry is the country's largest job. In poor areas like Basra, successive governments have claimed that the Ministry of Oil will provide tens of thousands of new employment.
However, more employment have not been created as a result of oil income instability and the sector's capacity to employ a significant number of people. As a result, Iraqi legislation requiring multinational oil corporations to hire at least 80% of their workforce from local populations has had minimal effect.