Wired recommends ten Israeli startups to keep an eye on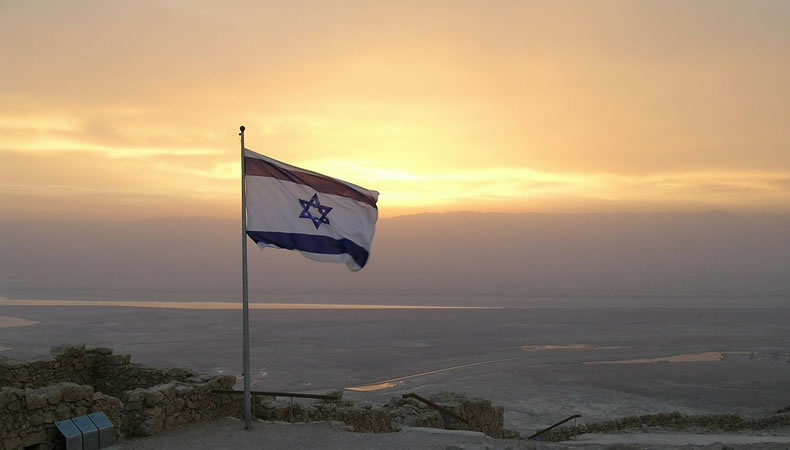 Israel–The Israeli startup scene is growing in strength, and the rest of the world is taking note. In 2021, Israeli startup financing exceeded records, and according to NoCamels, Israel now have more unicorns, or privately held firms valued at $1 billion, than any other European country.
Israeli firms are among the 10 hottest startups from Tel Aviv, according to Wired magazine, which focuses on how technology and innovation affect politics, economy, and society. "Year after year, Tel Aviv's startup community has demonstrated that it can achieve more than whole countries within its 52km2 thanks to investment in world-class research facilities, powerful government support, and an ever-reliable influx of funding," writes Wired UK contributor Allyssia Alleyne.
The 10 Israeli startups that Wired identified as ones to watch out for are listed below:
1. Deci-AI: Deci-Ai is a deep learning acceleration platform that aligns artificial intelligence with production-grade solutions. It was founded in 2019. The goal is to rethink AI such that it can take advantage of hardware and enterprise software. Deci secured $9.1 million in a round headed by Emerge and Square Peg in October 2020.
2. Amai Proteins: Amai means "sweet" in Japanese. In Japanese was launched in 2016 with the goal of providing a healthy alternative to sugar and sugar substitutes. This company has developed designer proteins that can enhance the sweetness and flavour of food. It has a major R&D facility and is working on ways to turn non-sweet proteins into meat substitutes.
Related Posts
3. Artlist: On Kibbutz Afikim, Artlist was created as a platform for artists and musicians to sell material that may be used on a subscription basis. Artlist is a popular YouTube and Netflix site. "A one-stop shop for content makers," according to Artlilst. KKR helped the company raise $48 million. Motion Array was purchased for $65 million by this startup.
4. Empathy: Empathy is a grief support software for those who have lost a loved one. It may help bereaved people plan funerals, deal with bureaucracy, and make financial arrangements for a one-time cost of $65. Empathy received $13 million in early funding from General Catalyst and Aleph in 2021.
5. GuardKnox: GuardKnox was founded in 2016 by Israeli air force veterans to apply military aircraft security to the car industry. For optimum security, its powerful technology analyses every message that enters the system and employs a "no trust" system. GuardKnox recently raised $24 million in addition to the $21 million it raised in 2019.
6. Melio: Melio is one among Israel's newest unicorns, having raised a total of $1 billion in two exceptionally successful $250 million fundraising sessions. Melio is a payment platform that makes billing and payroll simple for businesses. These transactions are safe and efficient thanks to the integrated digital dashboard.
7. Papaya Global: Even by unicorn standards, this unicorn is exceptional because it was started by a woman, Eynat Guez. Papaya is a SaaS-based cloud-based payroll platform that handles every element of payment processing with optimum security.
8. VAST Data: It is an Israeli company with a New York headquarters that intends to eliminate wasteful storage with an all-flash storage system. The goal is to consolidate systems and make them easier to scale and operate independently. Since 2020, the value of VAST Data has tripled, and it now has a market capitalization of $3.7 billion.
9. Theator: Theator assists surgeons by using computer visualisation and artificial intelligence. This technology allows surgeons to assess both pre- and post-operative operations, allowing them to provide better treatment.
10. Soos Technology: Unfortunately, many immature male chicks are killed in the egg industry because they are not as useful as female chicks. Because Soos Technology can transform the sex of embryonic chicks from male to female, it may be able to eliminate this cruelty and waste. To make egg production gentler and more efficient, Soos Technology regulates the incubation process and can change the gender of chicks using temperature, humidity, and CO2 levels.
Make an investment in Israeli technology
Israel's IT industry leads the globe in terms of innovation, commercial, social, and environmental solutions. Many of these startups may choose to remain private, be acquired by a larger corporation, or go public on the Tel Aviv Stock Exchange. Several of them establish offices in the United States and list on the New York Stock Exchange. ETFs, or exchange-traded funds, are one of the greatest methods to invest in Israeli technology since they allow investors to diversify their risk and acquire exposure to multiple sectors.