Israel Pushes For Sanction Pressure On Iran Before Vienna Nuclear Negotiations With UK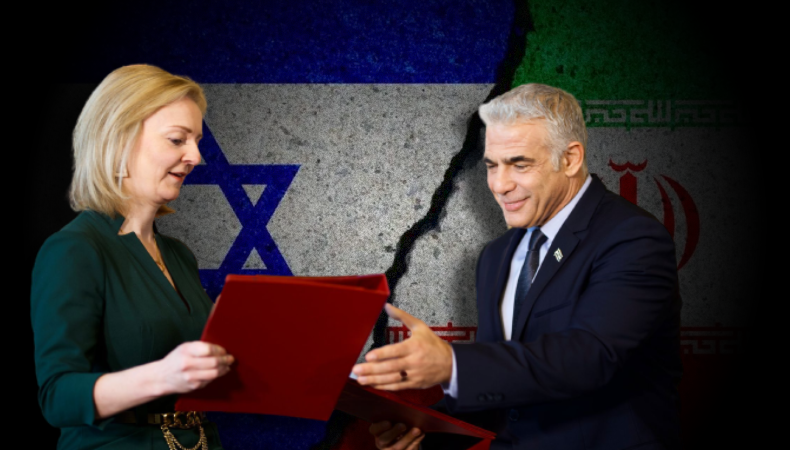 Iran–Iran isn't going to get out easy on the nuclear deal and countries worldwide are urging for constant pressure to be maintained on it. After signing an agreement in the UK along with his counterpart Liz Truss, the Israeli Foreign Minister Yair Lapid, advocated for constant pressure on Iran to come through the terms of the fallen off 2015 Nuclear Deal.
Seeing it as its arch enemy, Israel has reasons to warn the world that Iran its will try to secure a windfall in sanctions relief at the talks, without sufficiently rolling back nuclear bomb-making potential through its accelerating enrichment of uranium.
Iran doesn't seem to be in the mood to come through anything in fair light. Israel is seeking tighter grip on Iran, as the negotiation talks are in progress over the nuclear deal in Vienna. It also feels that negotiations need to have sanctions as a part of the control mechanism, owing to Iran's slippery nature and that it is only attending the negotiations because 'it needs the money'.
Read | Iran nuclear talks resume in Vienna: World watches as the stakes are as high as ever
As Israel signed a MoU with Britain over trade, technology and defense, Mr. Lapid said, "This is what they have done in the past. And this is what they will do this time as well. The intelligence is clear, it leaves no doubt. A nuclear Iran will thrust the entire Middle East into a nuclear arms race; we will find ourselves in a new Cold War. But this time the bomb will be in the hands of religious fanatics who are engaged in terrorism as a way of life. The world must prevent this and it can prevent this: tighter sanctions, tighter supervision, conduct any talks from a position of strength."
A strong message to Iran has already been sounded by UK on its need to be serious before it comes on the negotiation table. To that tune, the UK's Middle East minister James Cleverly has also said that, "our priority absolutely remains to prevent Iran from acquiring nuclear weapon capability."
Meanwhile, Iranian Foreign Ministry Spokesperson Saeed Khatibzadeh has said that Tehran and Washington will not hold bilateral meetings during ongoing negotiations on the revival of the Joint Comprehensive Plan of Action (JCPOA) in Vienna.