Kuwait revokes family and tourist visas till further notice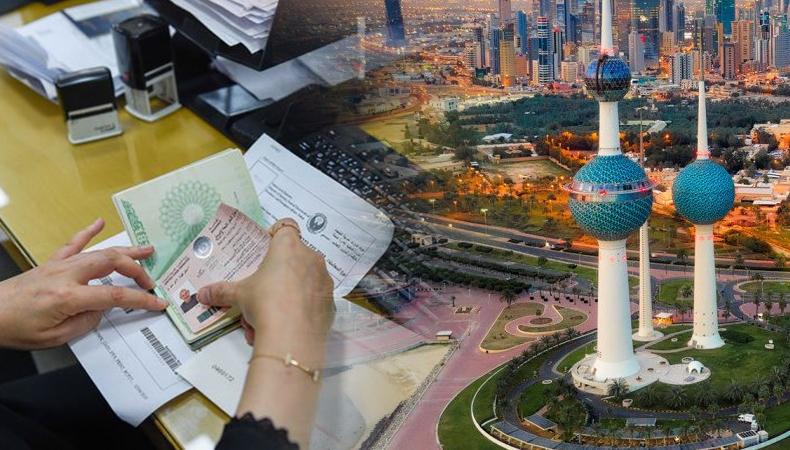 Kuwait–The issuance of tourist visas for people seeking to travel to the Gulf state has been halted, according to Kuwait's interior ministry on Tuesday.
According to a statement on the website of the state-run news agency KUNA, "the interior ministry has declared that it has ceased issuing family and tourist visit visas from Monday until further notice." It stated that the decision was made in light of plans for new regulations to advance the process and serve the public interests.
The most recent statement makes it clear that pre-departure and on-arrival RT PCR tests in Kuwait are no longer required for those who have received booster doses and are fully immunized. Such visitors are also released from quarantine upon arrival.
Related Posts
Similar to this, a traveller who is only partially inoculated and hasn't received the second dosage in over nine months must observe the required seven-day home quarantine. The individual must also go through pre-arrival testing. Such travellers can leave imprisonment by providing a negative PCR test result record. They can continue their journey to Kuwait in this manner.
There are additional requirements for travellers who are unvaccinated or who have not gotten the full course of vaccinations. First, they must present a recent (within 72 hours) negative PCR test report. Additionally, they exempted children under the age of 16 from the testing requirement. The Kuwait DGCA has also urged travellers who are exhibiting symptoms to do the Rapid Home test.
Indian remittances from Kuwait are among the largest. Its residents became a minority in the Gulf nation. Kuwait has been making efforts to lessen its reliance on foreign labour. Kuwait's passage of the measure is seen as a declaration that it no longer wishes to be a nation dominated by expatriates.
These factors also included the coronavirus and a decline in oil costs. The Indian embassy is reportedly keeping close tabs on the developments around the legislation that is being proposed. There aren't many pronouncements from India on the subject, though.