Can America Bypass Saudi Arabia in Middle East?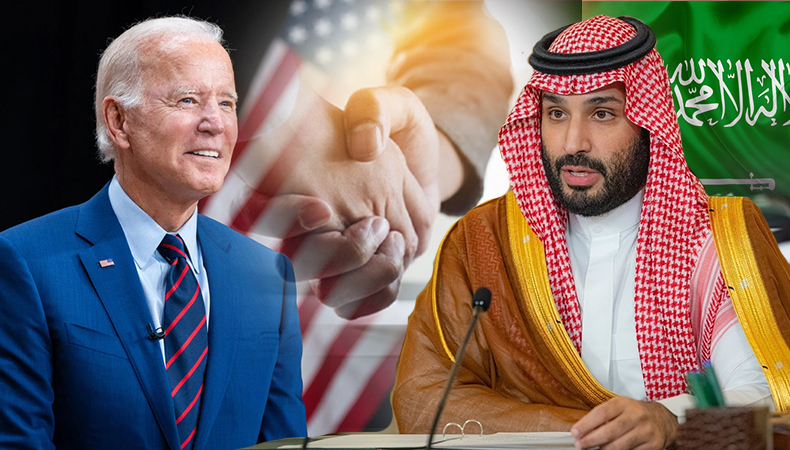 Saudi arabia– The United States doesn't seem to be playing a pivotal role in realigning the friendships in the Arab world anymore. While there were thoughts about Biden's recent and forthcoming visit to help bring things into perspective with Saudi Arabia, Crown Prince Mohammed bin Salman has himself started a consolidating process, much to the surprise of Potus.
So, now, as it goes, there is no way that America can bypass or ignore the power and existence of the Kingdom. He took over the management of Saudi Arabia in 2016 and since then has been holding the helm. In 2017, he had admitted to the Washington Post that "without America's cultural influence on Saudi Arabia, we would have ended up like North Korea."
But the Kingdom has not left a stone unturned to show that it is in command in the Middle East, even before the US friend comes knocking on their doors. Since the last few weeks, the prince has been busy meeting his counterparts in Jordan, Egypt and even Turkey.
Related Posts
All this is happening before the arrival of Joe Biden, a maiden visit to the Middle East for the first time since he took on office. During a meeting with Egyptian President Abdel Fattah El Sisi on Tuesday, Prime Mohammed, whose country provides important financial support to Cairo, had detailed discussions on what an official spokesman described as "regional and wider international political affairs". Similar discussions took place with Jordan's King Abdullah the following day, when the Crown Prince flew to Amman, before ending his week of shuttle diplomacy in Ankara, where he met Turkish President Recep Tayyip Erdogan.
His visit to Turkey has also been well timed. Turkey put asides old issues and the prince reciprocated Erdogan's recent visit to the Kingdom by visiting him now. It has been well timed, before Biden's visit. There are also suggestions that a potential currency swap deal might be arranged, as Ankara is suffering a shortage of foreign currency reserves that it desperately needs to prop up its ailing lira. So, even before US can raise its hand to support and buttress, Saudi Arabia is doing its magic.