Iran And US Begin EU-Led Indirect Nuclear Deal Talks In Qatar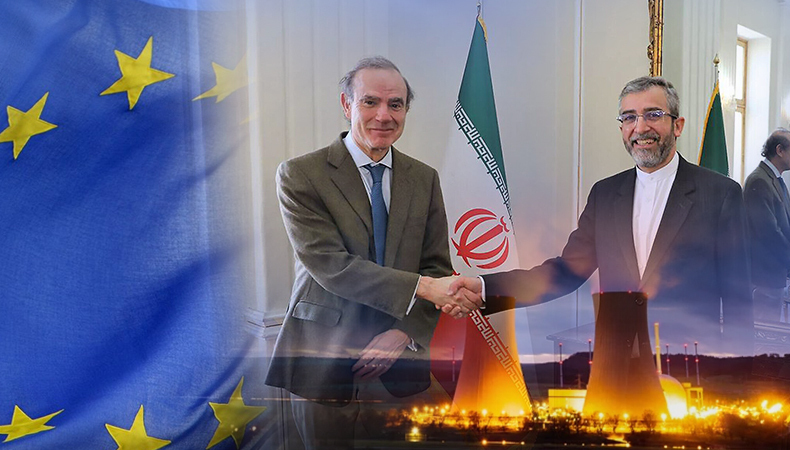 Iran–Iran and the United States began European Union-led indirect talks on Tuesday in Qatar aimed at finding a way to save Iran's nuclear deal with world powers.
Iran's top nuclear negotiator, Ali Bagheri Kani, met with European Union official Enrique Mora in Doha, the capital of Qatar. Kani also conducted a meeting with Qatari officials and Tehran's local ambassador. EU official Mora will pass messages between the Americans and Iranians.
Rob Malley, the United States special representative for Iran, arrived in Qatar on Monday. He met with Qatari Foreign Minister Mohammed bin Abdulrahman Al Thani to discuss the Iran nuclear deal.
The Qatari Foreign Ministry issued a statement saying it "welcomed" hosting the indirect talks between the US and Iran. The ministry said that the talks were aimed at reestablishing the nuclear deal.
Related Posts
Iran nuclear deal
The negotiations about the nuclear deal began last April between Britain, China, France, Germany, Iran and Russia, with the US taking part indirectly. Senior diplomats from France, Britain, and Germany tried to save the deal.
The European Union has made significant efforts in recent months to get Iran and the US back to the negotiation table. Over the last few months, representatives from Iran, China, Russia, France, the United Kingdom and Germany have held several rounds of discussions on the nuclear deal.
What happened to the Iran nuclear deal?
In 2015, Iran, China, France, Germany, Russia, the UK, and the US signed the nuclear deal, which was also known as the Joint Comprehensive Plan of Action (JCPOA).
Under JCPOA, Iran was asked to limit its nuclear activity to civilian purposes, and in return, western countries said to drop their economic sanctions against Iran.
The deal began to fall apart when former US President Donald Trump withdrew from the deal in 2018. Trump also reimposed swinging economic sanctions on Iran.