Lebanon, 1.2 million children have stopped going to school since the crisis begun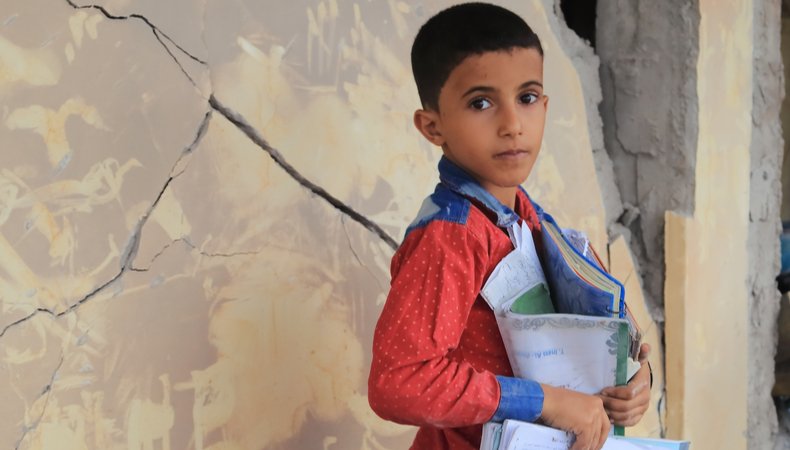 In early August, the first anniversary of the terrible explosions in Beirut, in Lebanon, occurred, in which over 200 people died and over 7,000 were injured. The blasts in Beirut contributed to further worsening the economic crisis in the country.
According to Save The Children, the amount missing to buy necessities has skyrocketed, with a 550% increase in the last year. As a result, hundreds of thousands of children in Lebanon are starving because their parents cannot purchase necessities such as food, electricity, and medicine.
Catholic schools continue to increase in Lebanon, which, together with confessional schools, risk closure due to the economic and social disruption that hit the country of cedars in 2019. Non-state schools are, in fact, increasingly indebted, while families impoverished by the crisis they are no longer able to pay the fees.
As confirmed to the Cath.ch agency, Father Raymond Abdo, Provincial of the Discalced Carmelites of Lebanon, many Catholic schools financial situation begun to deteriorate before the upheaval of 2019. Particularly after the increase in the salaries of private sector teachers and imposed by the government in 2017, which resulted in a further rise in expenses for non-state schools.
Since then, the situation has become increasingly unsustainable, especially for schools operating in the less affluent areas of the country. "The economic crisis has completed the disaster," Father Abdo explains. A crisis that is also compromising the right to education of hundreds of thousands of Lebanese children.
From the autumn 2019 widespread protests against the corruption and ineptitude of the Lebanese political class, more than 1.2 million children are not going to school. If nothing is done, warns the NGO "Save the Children," many of them risk never returning to class, either because they have forgotten what they have learned or because their families cannot afford it. Moreover, only a third of Lebanese schools are state-owned. In contrast, private schools – Catholic, Orthodox, Protestant, and Muslim – welcome 70% of the total school population, i.e., 1.1 million students, of which 200 thousand belong to the general secretariat of Catholic schools
Lebanon's social and economic crisis has also become an educational catastrophe, confirming Father Michel Abboud, president of Caritas-Lebanon. "The increase in inequalities has increased the gap in access to quality education to the detriment of the poorest. Poverty is one of the main barriers to children's access to education ", explains the priest. Faced with this emergency, the charitable organization that coordinates aid to the network of Catholic schools in Lebanon has recently established a partnership with the Œuvre d'Orient, a French Catholic association committed to helping Middle Eastern Christians, to ensure the return to school of 120,000 Lebanese children. The project, to which the apostolic nunciature in Beirut has contributed the Holy See, involves 235 Christian schools and six Catholic universities in Lebanon.