Lebanon President Appeals For Expatriate Representation Before Presidential Elections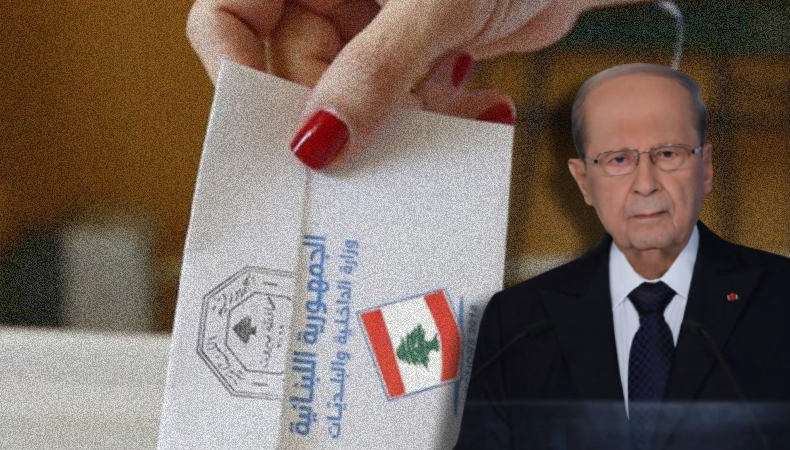 Lebanon–In a strange development, Lebanese President Michel Aoun has lodged an appeal with the Constitutional Council over amendments to electoral law recently approved by the parliament. This comes mere 72 hours before the expatriates residing in Lebanon are supposed to register themselves to vote towards Presidential elections slated for March 27 next year.
Strangely, on October 28, an absolute majority had approved the amendments to the electoral law. This was done so that the presidential elections could be preponed to March from May. The amendments removed any expatriate representation aswell. It is just now that Mr. Aoun has risen to the moment and sought reconsideration to these amendments made.
In the 2017 Constitutional laws, that were amended, provisions for the election of six members of parliament to represent expatriates was scrapped and the introduction of a biometric, magnetic card that would allow voters to cast their ballots where they live rather than returning to their home towns to vote.
Aoun had previously rejected these amendments. His Free Patriotic Movement party (FPM) members too had walked out of parliament in protest when they were approved.
Related Posts
The appeal now says that removing any representation by expatriates means that the Parliament has "canceled a basic and fundamental right of a special Lebanese group." Also, that, "the amendment of the deadlines is a violation of the principle of separation of powers, as the parliament is not entitled to discuss the date of the elections determined by the executive authority, which constitutes a violation of the provisions of the Constitution."
Further, the team has reasons to argue that "the abolition of Article 84 of the law, related to the magnetic card, which allows the voter to vote in his place of residence, will affect the credibility and transparency of the electoral process." Everything seems to be done to manipulate a fair voting process. If the Constitutional Council upholds the appeal, then the provision of six seats in parliament to represent expatriates will be reconsidered. If not, Lebanese citizens living in other countries will have to vote in one of the 15 electoral districts in Lebanon.
The president opposes the rescheduling of the elections because of the effect he says this will have on campaigning. He also opposes the scrapping of plans for voting "megacenters" that would allow people to vote outside the areas where they are registered, on the grounds that this will negatively affect turnout among Christians in remote areas, who would be forced to return to their home villages to vote during snowy weather and pay for costly transportation to do so.