Libya released fourteen previous regime's officials, including Saadi Gaddafi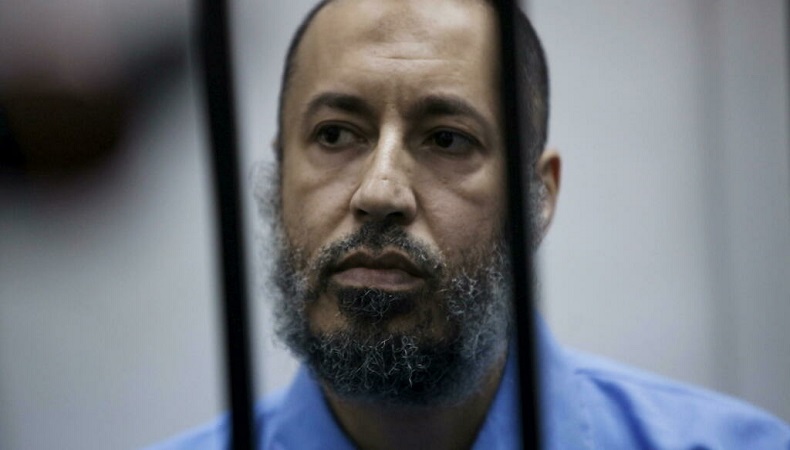 The Libyan Government of National Unity (GNU) has released 14 senior officials of the previous regime yesterday, including Saadi Gaddafi, son of former Libyan leader Muammar Gaddafi. He has been detained in prison in the capital Tripoli since 2014. According to local sources, Saadi is released from prison to execute a court order, the Tripoli Ministry of Justice confirmed.
"Saadi Mouammar Gadhafi was released from jail, in the execution of a tribunal decision" issued many years ago, an employee in the Ministry of Justice told The Arab Post. Many local media tell that Saadi Gaddafi has already left Libyan territory with a direct flight to Istanbul. An Attorney General's Office source also confirmed that Colonel Gaddafi's son had been released on the prosecutor's advice.
Surrendered from Niger on March 6, 2014, Saadi Gaddafi, today 47, was tried and absolved by the Tripoli Court of Appeal in April 2018 for the 2005 murder of a former trainer of Tripoli's Al-Ittihad football team, Bachir Rayani, but he remained in jail until yesterday. He was also to be tried for his alleged involvement in suppressing the riot that ended his father Muammar Gaddafi's regime in 2011. In August 2015, a video was released in which Islamic armed groups were torturing Saadi.
On December 19, 2017, the Gaddafi family reported that they had lost all contact with him, being held in solitary captivity without the possibility of even seeing his attorney. He also has a sports career in Italy. Saadi Gaddafi was a professional athlete, president of the Libyan football federation, captain of the Libyan national team, and a shareholder of Juventus, Rome, and Triestina through the Libyan Arab Foreign Investment Company and Tamoil.
The other prisoners are now reaching their families in Turkey, Egypt, and inside Libya. That is the first concrete step towards complete national reconciliation since the beginning of the revolution over ten years ago. Pending the release already decided by the Ministry of Justice, some politicians linked to the Islamist parties in the Gulf have held a meeting with the Gadadfa tribe in Misurata, not least the former interior minister Fathi Bashagha. The Muslim Brotherhood exponent recently reached an agreement with the commander of the Libyan National Army, Khalifa Haftar, and the head of Parliament Aguila Saleh. An alliance has left everyone perplexed, also because Bashagha has no hope of winning the elections.