Oil prices rise, Saudi hints at possible output cut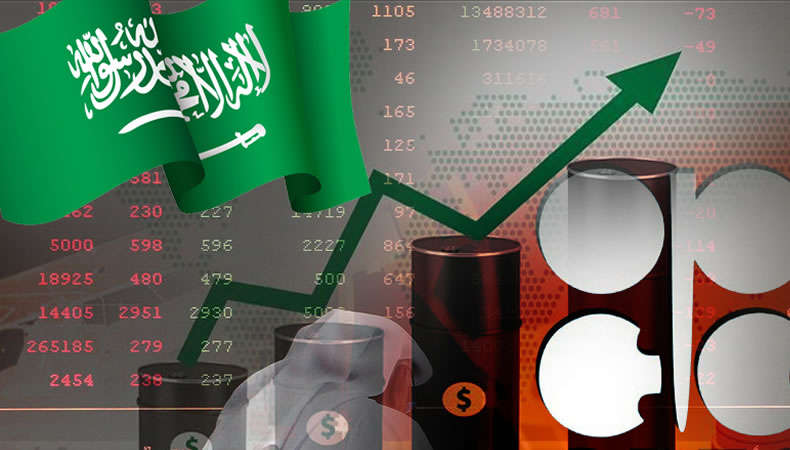 Saudi arabia– Tuesday saw a significant increase in oil prices of more than $3 per barrel following Saudi Arabia's proposal for OPEC+ supply cuts to maintain prices and the potential for a reduction in U.S. crude inventories.
According to statements Abdulaziz bin Salman made to Bloomberg, the Saudi energy minister stated OPEC+ had the tools to address problems, including reducing output. This information was reported on Monday by the Saudi state news agency, SPA.
To reach $100.22 a barrel, benchmark Brent crude saw an increase of 3.88%. U.S. At $93.74 per barrel, West Texas Intermediate crude finished the day $3.38, or 3.7%, higher.
According to Jim Ritterbusch of the oil trading advice company Ritterbusch and Associates, Saudi Arabia's comments hinting at a potential output decrease in an effort to "stabilize" the market are a major factor in today's rally. Of course, from a Saudi perspective, high prices are associated with stability, whereas low prices are associated with instability.
Related Posts
The Saudi minister said that the paper and physical oil markets have "disconnected" in remarks published on Monday. However, nine OPEC sources told Reuters on Tuesday that, should Tehran reach a nuclear agreement with the West, OPEC+ output cutbacks might not be immediately necessary and would instead take place in conjunction with Iran's return to the oil market.
One of Iran's primary objectives for reviving a deal had been lifted, a senior U.S. official told Reuters on Monday. Oil prices have risen dramatically in 2022, almost reaching an all-time high of $147 in March as supply issues were made worse by Russia's invasion of Ukraine. Prices have since been affected by worries about a worldwide recession, rising inflation, and lower demand.
Although the price of Brent futures has declined significantly from its high for the year, the physical oil market's market structure and price differences continue to indicate a tight supply.
The most recent weekly estimates of U.S. inventories are anticipated to indicate a decrease of 1.5 million barrels in oil supplies, underscoring the limited supply. The first of this week's two reports is out at 2030 GMT from the American Petroleum Institute.