Iran Gathers Steam To Showcase Drone Strength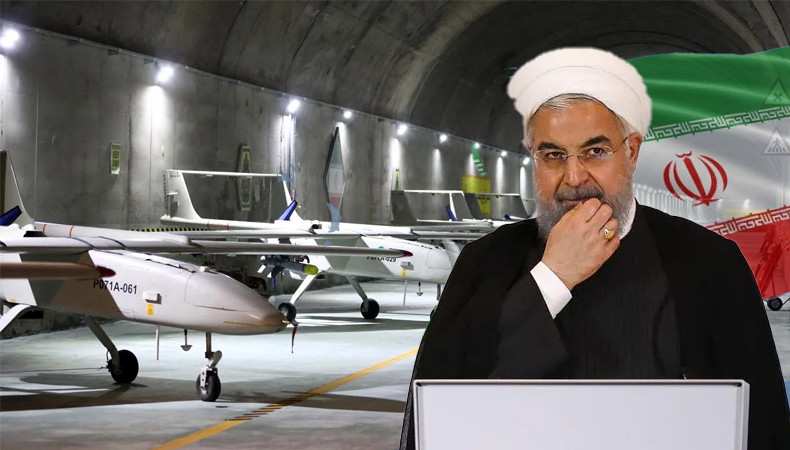 Iran–While Iran goes through a diplomatic reset, Tehran is also working towards testing its military prowess as it prepares to test its 150 unmanned ariel drones soon. According to Admiral Habibollah Sayyari, "This is the first time that a joint drone exercise is being conducted at the level of the four forces of the Islamic Republic of Iran's army and the country's joint air defence base."
The country is going all out to check the accuracy, power, guidance and combat capabilities of the drones. There has been news that Iran has had plans to give away drones to Russia to aid it in its war with Ukraine, an allegation that Iran has denied.
It has developed drones since the Iraq war in 1980s and has not made too much sound about it for a while. Kremlin also made a special trip to Iran in July, amidst the ongoing war.
Related Posts
The visit came at a time when Iran seemed to be firming business with Kremlin on many things. This week itself, the Russian energy giant Gazprom has also signed a new development deal worth $40m (£33m) with Iran's state oil company.
There is also a certain exhibition of strength as world's largest nation. Putin exhibits support from Iran as much as it comes from Turkey. The latter is also getting to supply grains to Russia and Ukraine. Also, Ankara and Tehran have both not sided against Kremlin but seen their own trade advantages keeping the human rights issue aside.
While there are common interests, no one is no one's friend here and this comradery might not last forever. Drones have on some occasions been suspectedly used to threaten and undermine arch enemies Israel and the US. Targets were US forces and Israel linked ships in the Gulf.