Oman's Sultan Haitham Bin Tariq Orders A Cabinet Reshuffle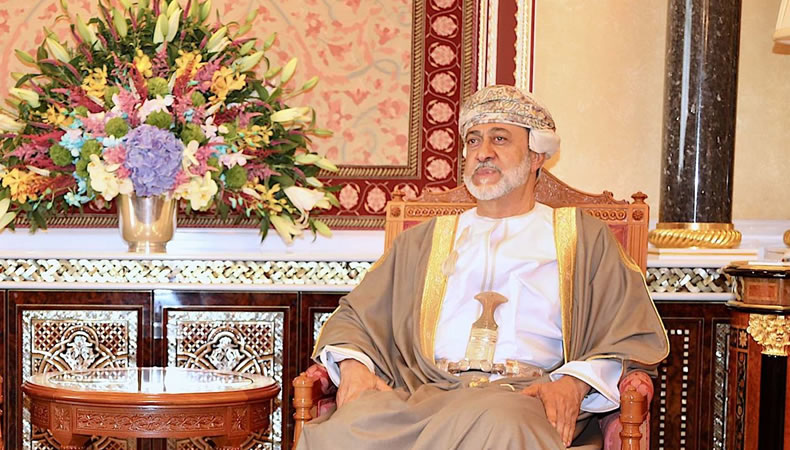 Oman– Oman's ruling Sultan Haitham bin Tariq ordered a cabinet reshuffle on Thursday and replaced the state's long-serving oil minister Mohammed bin Hamad Al-Rumhi with Salem al-Aufi.
The Omani ruler issued a royal decree appointing Dr Mohammed Al-Maamari as minister of endowments and religious affairs and Dr Hilal Al-Sabti as minister of health, Oman TV said in a statement.
Rumhi had been an oil minister for over two decades. Rumhi is the Chairman of the Board of Directors of Petroleum Development Oman. Aufi was previously undersecretary at the energy and minerals ministry.
Related Posts
Royal decree
According to media reports, the Sultan also issued a decree establishing a higher justice council. He issued the Royal Decree regulating the administration of judicial affairs.
The Sultan also appointed Sayyid Muhammad bin Sultan bin Hamoud Al Busaidi as Vice President of the Supreme Judicial Council. Issa bin Hamad bin Mohammed Al Azri has been appointed as the Secretary-General of the Supreme Judicial Council.
He appointed Sheikh Ghsn bin Hilal bin Khalifa Al Alwi as Head of the State's Financial and Administrative Audit Institution (SAI) at the rank of Minister.
The Sultanate of Oman
Oman is not in the Organisation of the Petroleum Exporting Countries but is a member of the OPEC+ alliance of OPEC and non-OPEC nations. The economy of Oman is set to grow by 3.3 per cent in 2022.
Omani Rial (OMR) is the third-highest currency in the world. The purchasing power of the Omani Rial is insanely high because of its oil-rich territory.
Meanwhile, the government of the Sultanate of Oman, represented by the Civil Aviation Authority (CAA), signed an air transport agreement with the government of the Republic of Indonesia. The agreement aims to boost aviation movement between the airports of the two countries by increasing operations and attracting international airline companies.