Pakistan's Power Military Threat to Democracy and Political Stability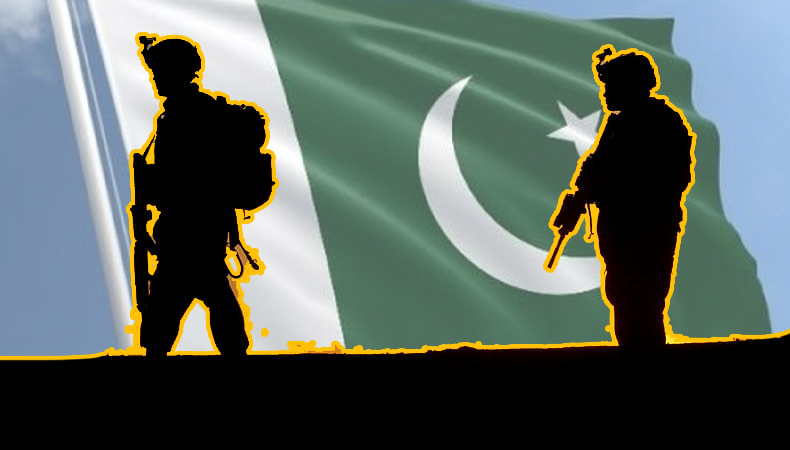 The caretaker government that will oversee Pakistan's general election and transition to a new government may be hurdled by the all powerful military. This week, Prime Minister Shehbaz Sharif dissolved Pakistan's National Assembly to make way for the election, due within 90 days. 
However, word is that the upcoming poll could be delayed for several months because the Election Commission of Pakistan says it must first redraw nationwide electoral boundaries based on a new consensus data. Azam Nazeer Tarar, the law minister, said it could take about four months to complete the consensus and draw new constituency boundaries. He explained the decision was taken at a meeting of the Council of Common Interest, which included representatives from federal and provincial governments.
Kunwar Dilshad, a former top official of the Election Commission of Pakistan, believes this will make things very complicated. He said it is not possible to complete that process and hold the election within the constitutionally required deadline. "This means the election cannot be held before February next year."
The recent political maneuvering appears to be yet another chapter in Pakistan' tumultuous struggle for democratic governance, with a concerning pattern of military intervention. The last decade has witnessed a series of ill-fated governments, undermined by the unchecked power wielded by the military establishment. 
Keep Reading
The last democratically elected Prime Minister, Imran Khan and his Pakistan Tehreek-e-Insaf was steadily destroyed by the army. Khan's relationship with the Pakistani military fell like a house of cards, leading to his fall from power. Since then, he has been on a crusade against the army leadership. Khan accused the military of attempting to assassinate him and playing a major role in his May arrest, and trial in military court.
Avinash Paliwal, an associate professor in international relations at Soas University of London, said the dramatic crackdown is a clear strategy by the military to break down all the support structures that Khan has. "Once those structures are gone, Khan is next in line. Yet despite Khan's claims that this is a crackdown never seen before in Pakistan's history, this was instead a continuation of a pattern by the military that has marred the country's pathway to democracy since 1958, when the first military coup took place."
Paliwal believes the Pakistani military has routinely asserted itself as the most powerful political player in Pakistan, either through direct rule or by controlling and masterminding things behind the scenes. "This is no anomaly, it is something that the military does occasionally whenever it feels that it needs to tame a civilian political outlet which is getting too big for its boots."
But the people of Pakistan deserve the opportunity to shape their own destiny, charting a course toward stability, progress and prosperity. The events surrounding the upcoming general election serve as a stark reminder that Pakistan's democratic foundation remains fragile, but it also presents an opportunity for change.