Prescribing Change: Doctors Flee Israel's Judicial Reform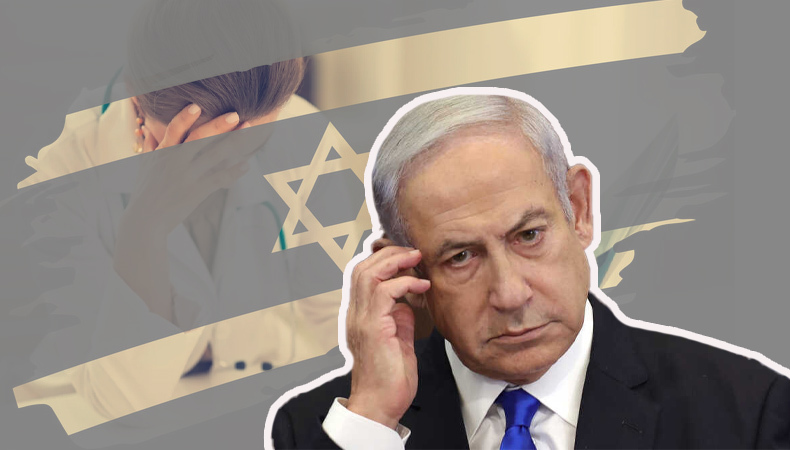 It's inevitable. The Benjamin Netanyahu-led government has pushed Israelis to relocate to other countries for greener pastures, and brighter horizons for their families. The judicial reform was that red line. 
Since the reckless and rushed judicial overhaul two months ago, thousands of Israelis, especially those in the tech and medical sectors, are looking at relocating options. Those in tech are exploring better futures in the US, while those in the healthcare sector are being sought after in Australia, UK, North America and other Gulf countries.
Dr Hanna Ornoy, an international management expert at Ono Academic College and author, said 800 medical professionals have applied for relocation to hospitals abroad. She said the surge in applications, especially in August, indicates the ongoing legal reforms in Israel's healthcare system is not just a looming threat, but a reality.
"For many, the idea of relocating abroad is a dream that promises exposure to different cultures, enriching professional challenges, and unforgettable experiences for their children. However, the decision to relocate is complex, involving the disruption of children's routines, concerns about finding suitable employment for both spouses, and leaving behind aging parents who need support.
Keep Reading
Ornoy says that even before the controversial judicial reforms program, the risk of doctors not returning to Israel was palpable. "Doctors report improved working conditions abroad, larger research budgets, a more respectful culture between patients and doctors, and higher salaries. In contrast, Israeli doctors work longer hours than their international counterparts. The temptation to stay abroad is immense, making the decision to return incredibly difficult."
Moshe Bar Siman-Tov, the Israel Health Ministry's director general, held an emergency meeting last week with doctors urging them to not give up on the country's public health system. Professor Sergio DellaPergola, a professor emeritus at the Hebrew University of Jerusalem, said the long-term social indicators show that the number of emigrants from Israel is absolutely connected to the economic situation in the country. He pointed out the three biggest trends impacting emigration – unemployment, inflation, and salary levels.
The expert believes that an identification crisis, in which people have ideological issues with the country that force them to emigrate is secondary compared to economic issues. "Over the past five years, mostly fueled by the COVID-19 pandemic and the desire for socialized medical care, more Israelis returned to the country than left." He highlighted that the economy is growing steadily and was more resilient to pandemic pitfalls than in other places around the world. 
DellaPergola explained that the economy is like a magnate. "As long as the Israeli economy did well, it will keep citizens home and recall citizens from abroad."