Russia Targets British Officials To Get Hold Of Sensitive Government Data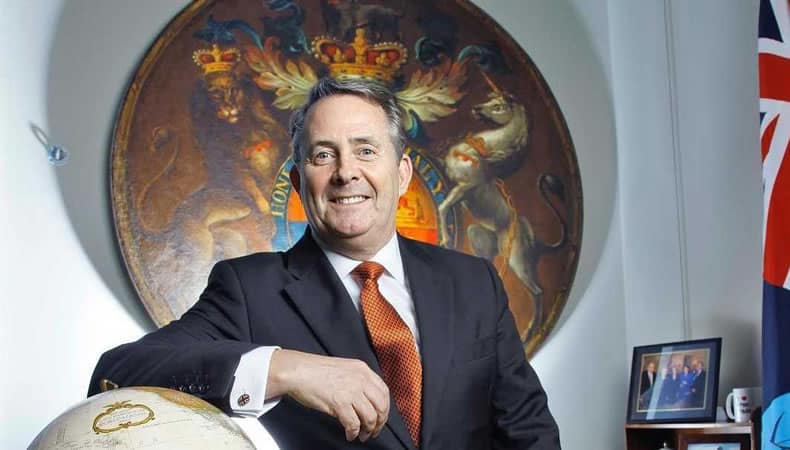 The British Minister of Parliament Liam Fox is now under fire for having used an unofficial unsecured email id for communication of sensitive classified information. The email communication is now known to have gone into the hands of the Kremlin. The latter is confirmed to have hacked into the former trade minister's personal email account which was used to share communication over the US-UK trade deal.
On the flip side the Labour Party is questioning the MP's intentions of using a personal email through unsecured internet service protocols, which has led to leak of classified documents. This has put Fox in a precarious position because he is being eyed for the position of director general of the World Trade Organisation.
Using the standard 'spear phishing' hacking technique, Russia might have used hackers to get their way through Fox's email and access sensitive data. While the case has now gone under police investigations, Fox has come under scrutiny for careless handling of sensitive government data.
The whole act does pose a question of general lack of responsibility of handling data in the first place. Though using personal emails for any government related business is not illegal in the United Kingdom, ministers are constantly reminded that government information "must be handled in accordance with the requirements of the law, including the Official Secrets Act", in a guidance published by the government in 2013.
Previously, Kremlin has been accused of employing notorious hackers to steal the Covid-19 research from UK universities as well. It has been accused of stealing sensitive data from the US and Canada in the past. According to Reuter's reports, in 2017 as many as 90 email accounts were systematically hacked. They belonged to peers and MPs comprising one percent of parliament's 9,000 email addresses.
Later the same year, it was reported that passwords belonging to 1000 British MPs and 1000 foreign office staff had been traded by Russian hackers, with the majority of passwords said to have been compromised in a 2012 hacking raid on the business social network LinkedIn, in which millions of users' details were stole.
Targeting British officials' personal emails to extract sensitive government related information has been becoming a standard strategy employed by the Kremlin. But these kind of cheap tactics are continuing to dampen the relationship between the UK and Russia, commented Dominic Raab, the foreign secretary, who has accused Kremlin for dissemination sensitive data pertaining to the government, via open source on the Internet.