Space X Creates History By Sending Civilians Into Space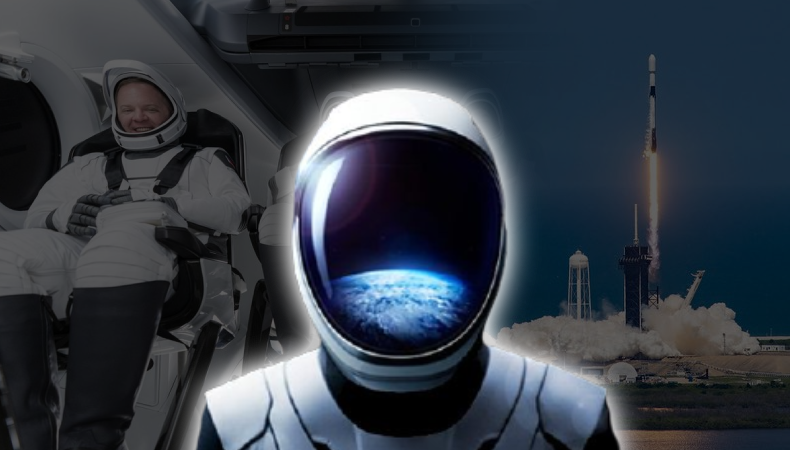 Business tycoon and philanthropist Elon Musk finally made the civilian dream true to fly into space, as his ambitious project SpaceX made its first flight into outer space today. The Inspiration4 comprises four amateur astronauts who will possibly being covering more flying space than Richard Branson and Amazon's Jeff Bezos.
The group of four will orbit the earth for the next three days, making space tourism a reality after a break of a decade. Creating history is Jared Issacman, Hayley Arceneaux, Sian Proctor, and Chris Sembroski, who underwent extensive preparation for six months with SpaceX to make their flight into space a success.
Hayley Arceneaux is a 29-year-old medical assistant at St Jude Children's Hospital in Memphis, Tennessee; Dr. Sian Proctor is 51, a geoscientist and science communicator; and Chris Sembroski is a US Air Force military man and engineer at Lockheed Martin  
Led by Jared Isaacman, the CEO and Founder of Shift4 Payments, the expedition intends to raise a sum of $200 million for St Jude Children's Research Hospital as a part of the contribution towards children's cancer charity.
The Dragon spacecraft has been improvised to have a window from where the crew can view the earth. It will yet be controlled by onboard computer systems, which will be monitored by SpaceX specialists from the base at the Kennedy Space Center in Florida.
Taking space travel and tourism to the next level, many other countries especially some in the Middle East are also vying to make a mark in this unique arena. According to media sources, the Dragon spacecraft manufactured by SpaceX is built on top of the Falcon-9 rocket. The vehicle is known as Resilience. It was launched from the iconic Kennedy Space Center. This one is considered as icon as the launching pad for Apollo 11's moon mission in the past. The aircraft can accommodate up to seven passengers and is the first commercial spacecraft to have an orbital flight. 
A couple of months ago Jeff Bezos was in news for having made his maiden flight at a time his company was being flagged for repeated labor rights abuses.