Syria witnesses massive displacement as Assad's forces continue shelling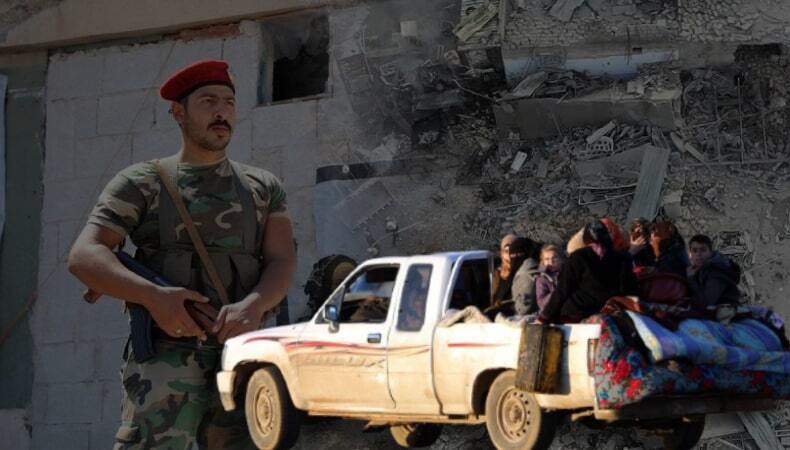 Since June, Syria's leader Bashar al-Assad's security forces have been shelling civilian areas of the country giving an aggressive dimension to plight of the civilians who are already undergoing pain and fear of Civil War that is continuing for over a decade now.
A local aid agency said that over 5000 civilians in the north-west part of Syria have been forced to flee their homes and displace after Assad's government escalated targeted shelling in the contested area. Since the beginning of June at least 31 people have died, including 3 children, in the southern Idlib province after forces targeted civilian establishments, including hospital, displacement camp school and a White Helmets headquarters.
Idlib and the surrounding area of country side is ruled by Hayat Tahrir al-Sham, popularly called HTS, an Islamist group. The area is the only remaining territory not under Assad regime's control, even after a decade of war. The area houses 3.5 million people, three-quarters of who have fled the region to other parts of country. The people in region live in dire circumstances and the condition has worsened since collapse of Syrian currency last year leading to soaring prices of food.
Salem Abdan, Idlib's health director, said: "June has brought many attacks on civilian homes and buildings, putting a lot of pressure on our hospitals, which are already struggling. The increase in attacks now, combined with the [UN security council vote on cross-border aid] approaching, poses a threat that the health and relief sector could collapse completely."
"We were getting ready to start our morning shift when our centre was targeted with three highly explosive missiles. I joined the White Helmets [a civil defence paramedic group] in 2014, and throughout those years I've never witnessed such destructive missiles. Our colleague Dahham al-Hussein was killed, and five of our volunteers were injured, including Dahham's brother Ahmad," said Samer Nassar, head of the group's Qastoun centre. "The centre was completely destroyed and we lost a lot of equipment that we use to save lives and pull people from under rubble."
The violence that has been going on for three weeks now is the latest violation of ceasefire that was brokered in March 2020 by Russia and Turkey.