Terror shooting in Jerusalem old city kills one and wounds four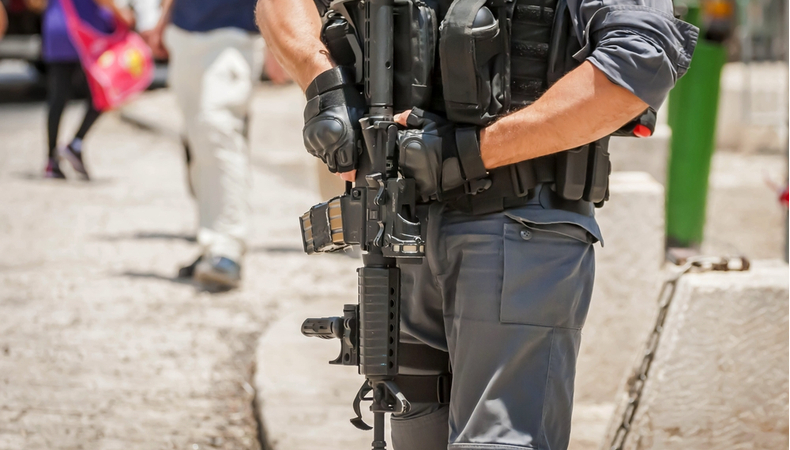 Israel– Saturday morning, a Hamas militant disguised as an Orthodox Jew opened fire in East Jerusalem, killing one Israeli and wounding at least three others before being fatally shot by police. The attack took place near the Arab market along the Western Wall. The attacker, identified as 42-year-old Fadi Abu Shahida, seriously injured two civilians, one of whom later died while being transported to hospital from a bullet to the head, and caused minor injuries to two force members of the order.
Other media reported five injured. Shehadeh was armed with a machine gun and a knife and belonged to the "political arm" of the Islamist organization that controls the Gaza Strip. Hamas confirmed in a statement hailed the attack as a "heroic act." Israeli Interior Minister Omer Barlev reported that the attacker's family had recently moved abroad. The attack takes place a few days after the knife attack committed in the Old City by a Palestinian minor who had injured two police officers before being shot down. At the moment, the police have ruled out that a second bomber was reported at first.
The weapon used during the attack – the police always communicated – is a Beretta M12 machine gun and not a Gustav rifle. Bennett, a major bombing in the city. Premier thanks Johnson for choosing to ban Hamas. "This morning, there was a serious gunshot attack in Jerusalem. One person died, and three others were injured," said Prime Minister Naftali Bennett at the opening of the government session in Jerusalem.
The premier underlined: "There was a prompt response" from the security forces who "neutralized the terrorist." After recalling that today is the second attack in the city, Bennett added that he had given instructions to "raise the state of alarm to prevent further attacks." Then, referring to the recent British decision to also outlaw the political arm of Hamas and not only the military one, he observed that "the idea of ​​how a terrorist organization works is beginning to filter through all of Europe." Finally, he denounced: "There are no rockets or terrorism without a political container, even for fundraising and instigation. For this, I thank my friend Boris Johnson".