Turkey at it again, redeploys energy exploration vessels triggering tension in Mediterranean waters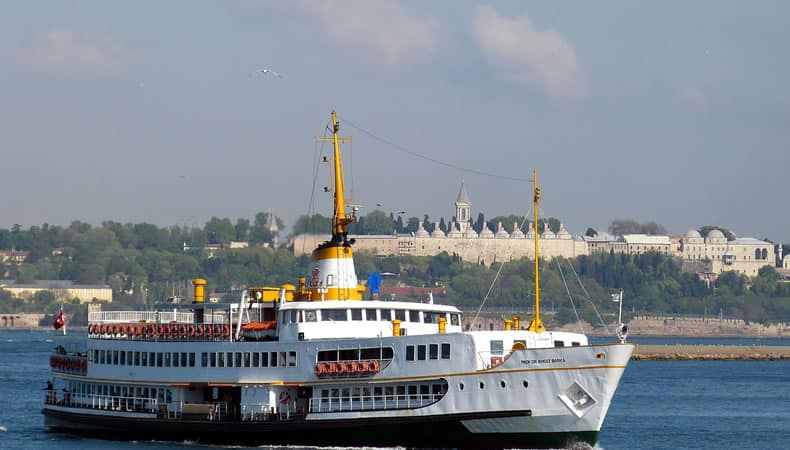 Turkey has gone back on its word and triggered tensions in the contested Mediterranean waters near Greece. Ankara redeployed its energy vessel Oruç Reis, a survey ship escorted by warships, to conduct energy exploration research in waters of Eastern Mediterranean, otherwise claimed by Athens and Cyrus as their territory.
On Monday, Greek government spokesman Stelios Petsas slammed its NATO colleague for triggering dispute within a week of committing to diplomatic dialogue and peaceful solution. He said, "Turkey has proved it lacks credibility. All those who believed Turkey meant all it said before the European summit of Oct. 1-2 now stand corrected." He added, "So the only issue here is to activate more drastic solutions, for Turkey to feel more stick and less carrot this time."
Last week, during a brief meeting between foreign ministers of Greece and Turkey, on the sidelines of the Globsec Forum in Bratislava, Ankara's Mevlut Cavusoglu told his Greek counterpart Nikos Dendias that the two would soon hold exploratory talks and confidence building measures in near future to resolve the border dispute. Cavusoglu added, "Turkey will host this, we will suggest some dates for these meetings." Post the meeting, Turkish foreign minister told reporters, "I told him (Dendias) that it is beneficial to maintain dialogue even in the toughest conditions and we also agreed to do that."
Greece's Foreign Ministry called the resumed Turkish voyage as a "major escalation" and a "direct threat to peace in the region." Dendias said: "Turkey is acting as the disruptor of peace and stability in the region. That is against international law." EU diplomatic chief Josep Borrell said the European leaders would discuss Turkey's behavior this week.
The redeployment "will lead to new tensions instead of contributing to deescalation efforts we were calling for at the last European Council," he said. "We consider that Turkey needs to engage actively in finding solutions and not to engage in negative behavior." In the meanwhile, the French Foreign Ministry asked Ankara to stick to its commitments, and refrain from provocative actions.
Last month, the tensions between the two, Greece and Turkey, heightened to alarming levels leading to initiation of military drills at both the ends. The bloc intervened and raised the call for deescalation and diplomatic dialogue. The EU leaders asked Turkey to halt its seabed resource exploration drive with immediate effect and even threatened to impose sanctions on Ankara in case Turkey's "provocations" in the eastern Mediterranean continued.

Last week, with regard Turkish energy drive, European Commission President Ursula von der Leyen said, "We want a positive and constructive relationship with Turkey, and this would be also be very much in Ankara's interest." "But it will only work if the provocations and pressures stop. We therefore expect that Turkey from now on abstains from unilateral actions. In case of such renewed actions by Ankara the EU will use all its instruments and options available," she added. But in vain as Turkey largely remained unaffected by the statement. European Union members probably need to re-strategise their dealings with Turkey given its swinging commitments and deceitful dealings.
Seth J. Frantzman, executive director of the Middle East Center for Reporting and Analysis, told Arab News, "Ankara has been doing this since June, always to challenge Greece under the guise of research, but actually to conduct naval drills." He suggested that Greece could do the same "around northern Cyprus, forcing Ankara to focus its attention elsewhere. Appeasing Ankara's strategy has not worked and leaves Athens at the mercy every month of a new Ankara-created crisis."