Turkey election: Erdogan accepts runoff in presidential election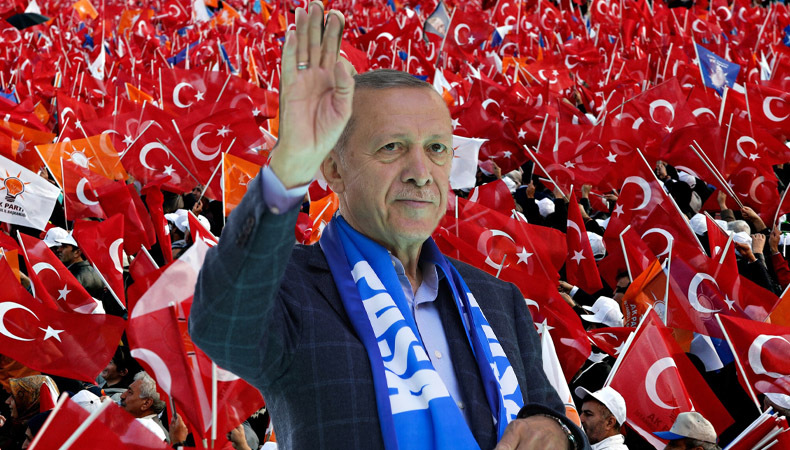 Recep Tayyip Erdoğan, Turkey's 12th and current president, has failed to secure 50% of the votes in the presidential election in the country. The high-stakes election may likely go to a second round.
Also Read – Erdogan heading for a second round in Turkey's closely-fought elections
The current Turkish President did not get enough votes in a tight election race early Monday to extend his 20-year rule in Turkey.
Erdoğan previously served as prime minister of Turkey from 2003 to 2014. He also won the 2014 election and became the 12th president of Turkey. Since then, he has been serving as the Prime Minister of Turkey.
He reportedly said, "We don't yet know if the elections ended in the first round. … If our nation has chosen for a second round, that is also welcome."
Erdoğan secured 49.34% of votes compared to 44.99% for his main opponent, Kemal Kilicdaroglu, leader of the Republican People's Party. On Monday, around 97.95% of votes were counted. Both leaders did not get 50% of the votes, meaning no one can claim an outright win in the election.
Erdoğan revealed that votes from Turkish citizens living abroad still need to be counted. He received 60% of the overseas votes during the 2018 election. Subsequently, he won the election and became the President of Turkey.
Sinan Ogan, presidential candidate of the ATA Alliance for the 2023 Turkish presidential election, received 5.28% of the votes. He welcomed the prospect of a runoff election.
Sinan Ogan reportedly said, "If our nation says second round, we gladly accept it. We will absolutely win this election in the second round. Everyone will see that."
Kilicdaroglu, who represents an election coalition of six opposition parties, said, "We will absolutely win the second round … and bring democracy."
Also Read – New discussions to improve ties between Syria and Turkey will be held in Russia 
Erdoğan casted his vote in Istanbul. Later on, he said, "We pray to God for a better future for our country, our nation, and Turkish democracy."
The run-off election is slated for May 28.