New discussions to improve ties between Syria and Turkey will be held in Russia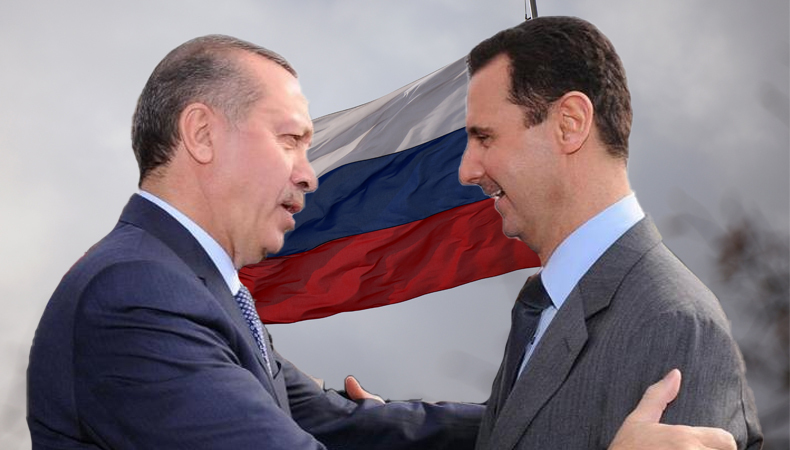 According to Turkey's defense minister, a fresh round of negotiations to normalize relations between Turkey and Syria will take place in Russia on Tuesday. Hulusi Akar announced on Monday that the negotiations, which also include Iran, will take place in Moscow.
The defense and intelligence chiefs of the four nations will be present. Relations between Ankara and its ally Damascus, which were ruptured in 2011 with the outbreak of Syria's civil conflict, are being attempted to be repaired by Russia.
Defense ministers and intelligence chiefs from Turkey, Russia, Syria, and Iran will be present at the conference, Akar stated.
"Our goal is to bring peace to the region as soon as possible and to solve the issues through negotiations."
Since Turkiye started supporting opposition efforts to remove Syrian President Bashar Assad, Ankara and Damascus have had minimal official communication.
However, Turkish President Recep Tayyip Erdogan has been more amenable to the notion of hosting a summit for promoting peace with the Syrian president.
Vladimir Putin, the president of Russia, has supported Erdogan's initiatives. But Assad has stated that he won't see Erdogan unless Turkey withdraws its forces from northern Syria, despite the fact that his nation is gradually emerging from its isolation in the area.
Ankara considers Kurdish groups as terrorists, but they were a key player in the US-led battle against terrorists, thus Erdogan claims he needs the military presence as a security measure against assaults on Turkiye.
In order to prepare for a conference of foreign ministers, officials from Iran, Russia, Turkey, and Syria convened in Moscow earlier this month.
In response to the trafficking of the stimulant medicine Captagon, a significant source of revenue for the dictatorship, the EU has placed sanctions on Assad's cousins.
According to an AFP investigation published in November, Syria has developed into a narco-state, with its $10 billion drug trade dwarfing all other exports and supporting both Assad and many of his adversaries.
In the most recent action, Wasim Badi Assad and Samer Kamal Assad's assets were frozen and they were denied visas, following Western allies the US and Britain.