Turkey's lira hits an all time low reaching 7.24 against US dollar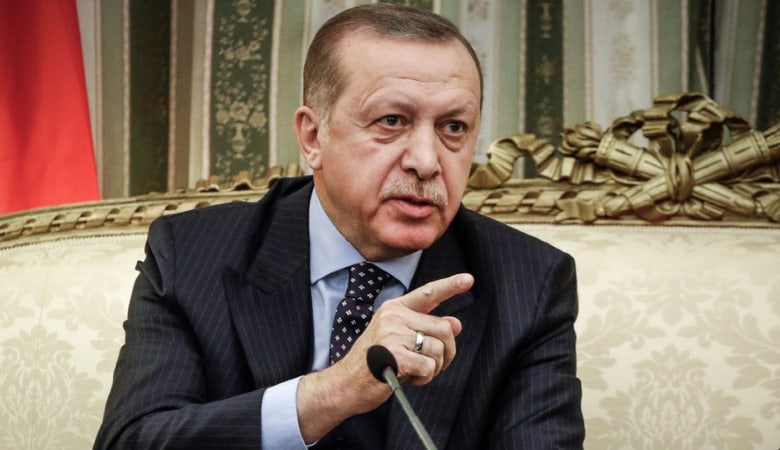 On Thursday, Turkish lira hit its lowest level dropping 0.7% to 7.2496 against US dollar. The historic slump in Lira's value, broke its own record as it surpassed the level it reached during the country's 2018 currency crisis, wherein lira fell to 7.236. This year the Turkish currency slipped down by almost 18%, bearing the fourth biggest loss in emerging markets. Market analyst predicted that the country would remain in recession till the end of the year.
Experts believed that the country is facing its worst currency crisis due to a miscalculated decision taken by the Turkish central bank. Late on Tuesday, the country's banking regulator announced banning foreign investors from undertaking lira related transactions in order to prevent speculation and short-selling. Since the decision rolled out the country's currency kept on spiralling downwards, hitting the lowest on Thursday. Turkey's central bank, which is already battling with rising inflation, growing unemployment and slow growth, has withdrawn millions of dollars from its foreign currency reserves to buy lira and stabilise it against the dollar.
The country, hit by second wave of recession in two years, has a staggering debt of over $168 billion due over the next 12 months. It is now dependent on external financing to bail it out, a possibility which the country's leaders adamantly ignored earlier. In a teleconference on Wednesday, Turkey's Treasury and Finance Minister Berat Albayrak said that the central bank's reserves were "sufficient," and ruled out the option of approaching IMF for fundings. In April, Turkish President Recep Tayyip Erdogan also openly rejected any suggestion of getting financial help from the International Monetary Fund, calling Turkish economy resilient enough to bear the ongoing crisis. Many analysts called the decision 'idiotic'.
"Seems just a matter of time before we go ripping through 7.2500 and beyond," Brad Betchel, global head of FX at Jefferies LLC, had said in an analyst note Wednesday. "Officials put on a confident face when addressing the markets but the market is starting to think the emperor has no clothes." Besides, Turkey's mishandling of the ongoing cash crunch led to slipping away of investors' confidence as they doubted the independence of the country's monetary authorities. Agathe Demarais, global forecasting director at the Economist Intelligence Unit, told CNBC, "The Fed remains reluctant to meet Turkey's request of dollar swap lines because of the high level of politicisation of the Turkish central bank…The lira will continue to weaken as long as investors question the credibility of the central bank and its ability to defend the currency."