Top Israeli Court allows Benjamin Netanyahu to form coalition govt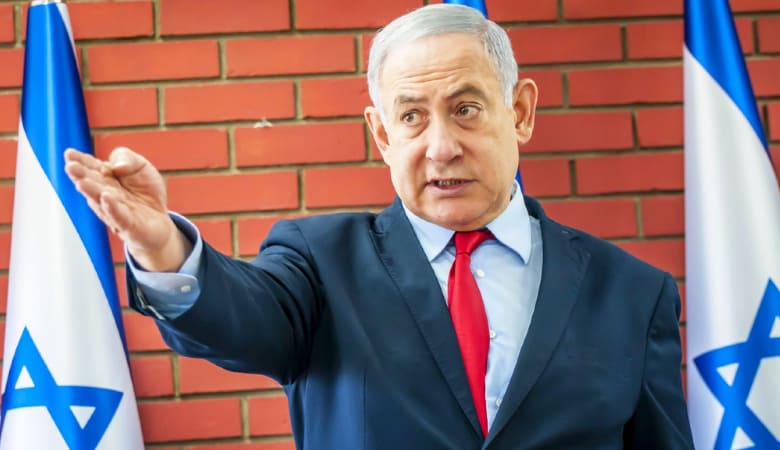 The Supreme Court in Israel yesterday approved a coalition arrangement between Prime Minister Benjamin Netanyahu and the leader of Blue and White alliance Benny Gantz. The coalition government can form the government next week, after the Court's approval.
The alliance was inked in April 2020 between the right-wing Netanyahu and his adversary-turned-ally Gantz. The coalition will be in power for three years.
Netanyahu will serve as the prime minister for the first 18 months, followed by the centrist leader. Cabinet positions will be divided by Netanyahu's Likud party and Gantz's alliance.
The top court ruled out that Netanyahu's indictment in corruption cases cannot prevent him from forming the government.Opposition groups had challenged the alliance between the two unlikely partners, in the Court, stating Netanyahu in top position might shield him against the corruption trial.
Netanyahu and Gantz hoped that they might be able to form the government by 13 May.Israel has been embroiled in a political crisis following three inconclusive elections in 2019.The coalition is likely to provide a stable government in the country, which has remained evasive since December 2018.
A stable government will help the country to survive the economic hardship caused by coronavirus spread. There are at least 16,000 COVID positive cases in the country.
Netanyahu, who is serving as the prime minister for the fourth time, has been charged with manipulating media coverage in his favour and trading favours in return. He has also been accused of inappropriate favours from businessmen.
The trial against him was slated to begin in March this year but had to be postponed due to coronavirus pandemic. It is likely to start on 24 May 2020.The Israeli law prohibits ministers from serving while under indictment. However, there are no such regulations for the prime minister.
Protest against Netanyahu in recent weeks had gone louder, as he was in talks with Gantz for forming a unity government. Thousands of Israelis staged a protest in Tel Aviv on 19 April, during the pandemic, maintaining social distance.
The controversial prime minister, who is mired in a series of cases, has denied his involvement in any wrongdoings. Is he is successful in forming the coalition government, he can consolidate his position among his support base.
Related News: Netanyahu's West Bank annexation plan would put Israel in a spot