Will Israel Agree to a Hostage and Ceasefire Deal with Hamas?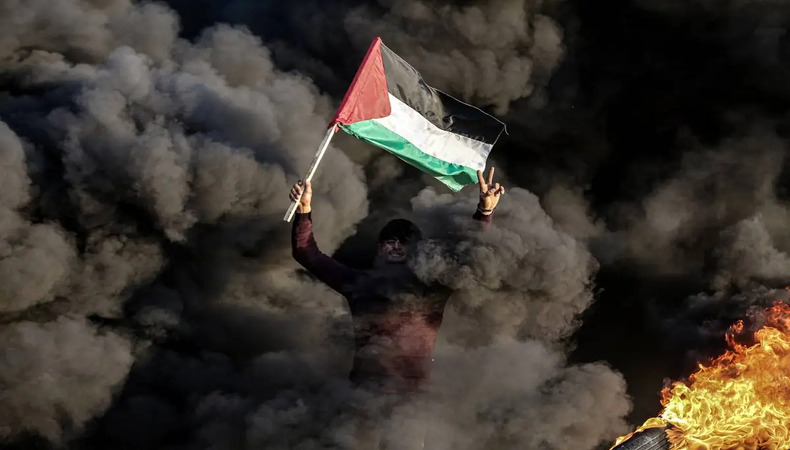 About two weeks ago the US President Joe Biden said there would be a three-day ceasefire and Hamas was willing to release about 50 hostages, but Israel went ahead with its ground invasion, launched airstrikes on refugee camps, killed over 5,000 Palestinian civilians, raided the Al-Shifa hospital and bombarded schools.
This time around, the White House is saying a deal may be on the cards but President Biden has his fingers crossed. He believes there's something going on but is not prepared to talk about it yet. Palestinian sources said a ceasefire of five days would be accompanied by the exchange of some hostages for prisoners held in Israeli jails.
The truce deal, if it goes ahead positively, includes exchange of up to 100 Israeli civilian and foreign hostages and 300 Palestinians. Hamas has also demanded 300 trucks of food and medical aid to enter the besieged Gaza Strip.
Hamas Seeks Israel's Commitment
Ismail Haniyeh, Hamas leader, confirmed that negotiators are nearing a truce deal. They are pushing for a halt to all Israeli air operations. The Palestine-based militant group is also seeking a commitment from Israel but there' no official confirmation from the Israeli side. The near deal comes as Israeli Prime Minister Benjamin Netanyahu said Israel will not stop fighting until the hostages are released.
Moreover, the Red Cross president Mirjana Spoljaric met with Haniyeh in an effort to hold direct discussions with all sides to improve respect for international humanitarian law. In recent weeks, she also met with families of hostages held in Gaza. The Red Cross reiterated its appeal for the urgent protection of all victims in the conflict and called for the alleviation of the catastrophic humanitarian situation in Gaza.
But US National Security Council spokesman John Kirby said there's still work to be done. "Nothing is done until it's all done, so we're gonna keep working on this. I think the less said the better as we get into, what we hope is the end game here on negotiations. It's probably safer if I don't go into much speculating."
Keep Reading
Hostages Release to Pause Gaza War up to Three Days
Man-made Crisis in Gaza, Thirst and Starvation: UN
US Trying to Keep Israel Off Lebanon
Meanwhile, the US is trying to put out escalating tension between Israel and Lebanon-based Hezbollah. Exchanges have increased between Israel and Hezbollah, with the IDF targeting strikes in southern Lebanon.
Reports stated that over 70 Hezbollah fighters and 10 Lebanese civilians have been killed. Amos Hochstein, a senior advisor to US President Joe Biden, was in Israel on Monday. He said the US does not want to see the conflict in Gaza spread and emphasized restoring calm along the southern border.
Hochstein highlighted that the UN Security Council Resolution 1701 was the best way to achieve stability.