Iran seizes South Korean Tanker over $7Bn Frozen in Korean banks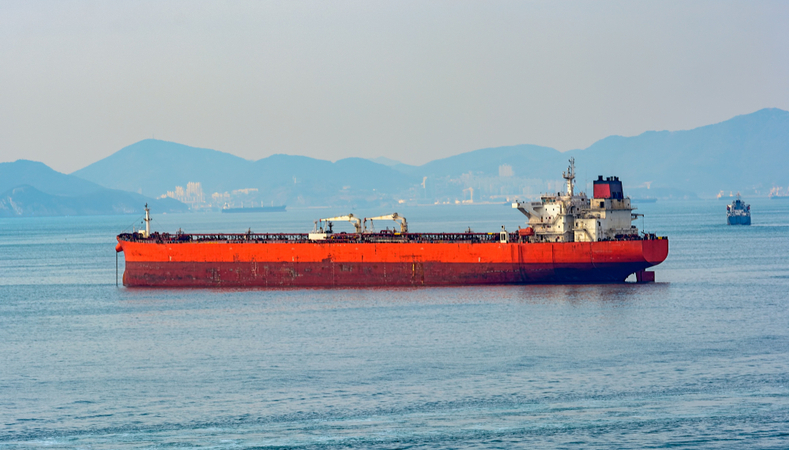 According to Reuters, Iran's Revolutionary Guards seized a South Korean flagged ship. Iran's military has arrested its staff, sparking tensions between Tehran and Seoul over Iran's money frozen on South Korean banks.The owner of the South Korean-flagged ship said that Iranian armed forces boarded the ship, and the crew of Hankuk received 10 to 20 minutes of warning from Iranian officials before the ship was taken over.
Reports say the ship was carrying five South Korean nationals and 15 other passengers, according to the Korean Foreign Ministry. Iran's ambassador to Seoul said the crews were "safe. The crew were South Korean, Indonesian, Vietnamese and Myanmar nationals.The dispute between Iran and Korea is based on large sums of money in Korean banks, which Korea has refused to release due to economic sanctions on Iran. Iran has made every effort to get the money from the soul, but it has not been able to do so, and the United States has pushed Korea not to release the money to Tehran.
Iran, in reference to the millions of dollars owed to the Saul government, has seized a tanker ship and its crew. Tehran argues that the ship was working to create environmental and chemical pollution in the Persian Gulf. Political analysts say Iran wants more than $ 7 billion in Korean banks. Two years ago, South Korea froze $ 7 billion of Iran owned money, a spokesman for the Iranian government said.Iran has been plagued by fears of US and Israeli allied military operations in the Persian Gulf in recent weeks. US B-52 fighter jets were in the Middle East this week, while Israel sent a submarine to the Persian Gulf, which could be seen as a threat to the Iranian regime, as they reiterated their revenge for General QasemSulaiman killed by US airstrikes in Iraq.
A spokesman for the Ministry of Foreign Affairs said there were no allegations that the ship was polluting the environment and that they were seeking a diplomatic solution to secure the ship's release. He said he would embark on a pre-planned trip to Tehran early next week, with Iranian officials seeking the release of billions of dollars blocked by South Korean banks, but now there are reports that Korea sent a warship to the Gulf of Hurmuz.Reports say South Korea has sent a warship with anti-piracy troops to the Strait of Hormuz. According to Korean officials, the ship is close to the scene of the hijacking and wants to ensure the safety of its citizens.