Hezbollah Escalates Attacks on Israel with New Weapons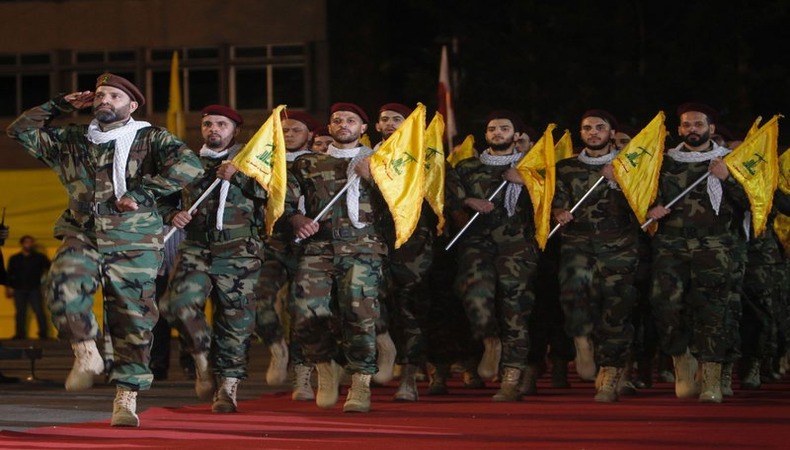 What was once deemed unlikely has escalated, Hezbollah and Israel exchanged rocket and missile fire near the Lebanese-Israeli border. There are concerns that this could spill over into a wider regional conflict, which the United States has been trying to prevent.
Hezbollah is deploying new weapons and tactics from its Lebanese border, which is likely to blow into a full confrontation. Sources say the Iran-backed militant group's plans and strategies have been devised for navigating the current battle. Preparations are also underway for a comprehensive war.
The change of heart comes after Sayyed Hassan Nasrallah warned the US, earlier this month that preventing a regional conflict depended on stopping the Israeli attack on Gaza. "You, the Americans, can stop the aggression against Gaza because it is your aggression. Whoever wants to prevent a regional war, and I am talking to the Americans, must quickly halt the aggression on Gaza."
Hezbollah Deploys Drones and Missiles
Hezbollah Secretary-General confirmed a quantitative escalation in the number of operations and the type of weapons used. "For the first time, Kamikaze drones and Burkan missiles weighing between 300 kg and half a ton have been deployed."
The Lebanon-based group's weapons and tactics may become pivotal elements if the conflict intensifies further. Riad Kahwaji, head of INEGMA, said Hezbollah has launched four Burkan missiles, each carrying a warhead exceeding 100kg. He highlighted that the group employs suicide drones for attacks, and espionage – tactic of coordinated attacks launched from various fronts – a double-edged sword, creating additional targets for Israel.
Kahwaji believes Hezbollah is attempting to fight in a conventional military style. But it's at a disadvantage because Israel has aerial superiority.
Keep Reading
US Conducts Airstrikes on Iran Linked Targets
Syria and Lebanon Putting Pressure on the US
Hezbollah Reiterates Stand With Gaza
The war in Gaza brought by Israel's stand to eradicate Hamas will not end anytime soon. Experts say a wider conflict is imminent if the United States doesn't tell Israel to end its bombardment of innocent civilians and children.
The US has warned Hezbollah to stay out of the Gaza War. The National Security Council spokesperson said Hezbollah and other actors, state or non-state, should not try to take advantage of the ongoing conflict. "This has the potential of becoming a bloodier war between Israel and Lebanon than 2006. The United States does not want to see this conflict expand into Lebanon. The likely devastation for Lebanon and its people would be unimaginable and is avoidable."