Azimuth Festival in AlUla: A Harmonious Fusion of Music and Culture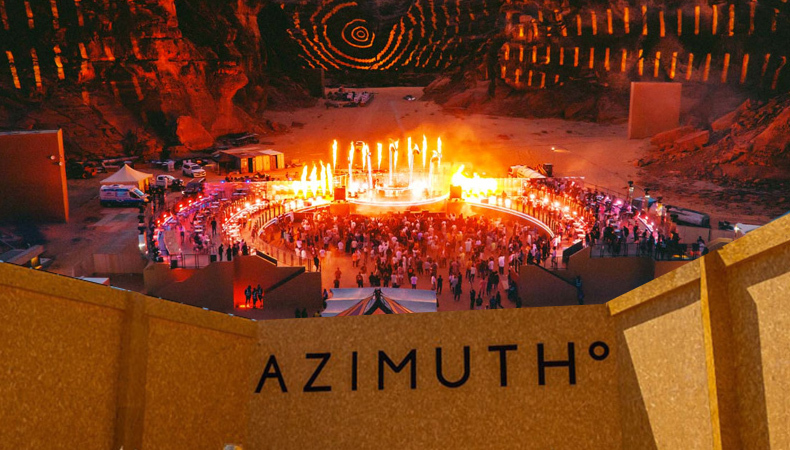 The exhilarating beats and rhythms of the third Azimuth Festival edition have enlivened the mesmerizing landscapes of AlUla, Saudi Arabia. The festival, which was held to honor Saudi Arabia's 93rd National Day, got things going with a broad lineup of foreign performers that had the audience dancing.
Australian singer-songwriter RY X gave a beautiful performance to kick off the festival. He expressed his admiration for olUla's beauty and pledged to come again. The US duo Thievery Corporation, best known for their single "Lebanese Blonde," took the stage after him and lit it up with their electronic beats. The crowd was bopping along to their songs to the rhythm of the arid night.
The iconic UK band The Kooks performed on stage, adding a touch of classic rock while chanting laudations for AlUla's stunning beauty. Cairokee, an Egyptian band whose fan-favorite songs connected with the crowd and broadened the musical landscape, also had their abilities on display during the festival.
Keep Reading
The rhythms didn't stop there, as UK-based DJ Nooriyah and South Korean DJ Peggy Gou energized the crowd with their dynamic mixes, bringing the festival to a vivacious end.
Azimuth Festival pleased music lovers and provided a whole experience. Visitors to the festival could indulge in makeovers at Azilook stations, browse for unique clothing, accessories, and perfumes from numerous exhibitors, and savor a variety of delectable foods.
Fans may relive the musical pleasure outside of the festival grounds thanks to the playlist AlUla Moments created in conjunction with Spotify called the Azimuth AlUla Official Playlist.
The Azimuth Festival in AlUla was not simply a celebration of music; it was also a harmonious synthesis of culture, creativity, and community that came together to make Saudi Arabia's 93rd National Day genuinely memorable. The celebration embodied AlUla's dynamic energy and left its participants with a priceless memory.