Syria's Bashar Assad First Visit to China in 20 Years for Strategic Partnership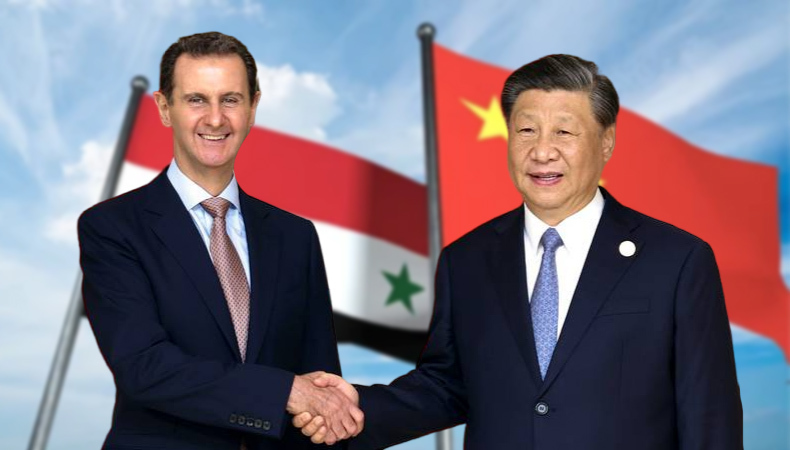 Syria President Bashar Assad has embarked on his first official trip to China in nearly two decades to forge strategic partnership. This trip comes ahead of the opening of the 19th Asian Games on September 23.
China is very close to Syria as it was one of the first Arab countries to establish diplomatic relations with Beijing. The People's Republic of China regards Syria as a close friend as it co-sponsored the resolution to restore a seat in the United Nations.
Chinese President Xi Jinping said China-Syria relationship over the last 67 years has stood the test of changes in the international situation, with friendship growing stronger. He believes the establishment of the strategic relationship will be a significant milestone in the history of bilateral ties.
China Will Work With Syria
Xi said China firmly supports Syria and will work together on issues concerning their respective core interests, safeguard their common interests and that of developing countries, and uphold international fairness and justice. 
Keep Reading
"China supports Syria in conducting reconstruction, enhancing counter-terrorism capacity building, and promoting a political settlement of the Syrian issue following the 'Syrian-led, Syrian-owned' principle. China also supports Syria in improving relations with other Arab countries and playing a greater role in international and regional affairs." 
Xi added that China will strengthen the Belt and Road cooperation with Syria and increase import of high-quality agricultural products from the Arab country. Moreover, China and Syria will jointly implement the Global Development Initiative, the Global Security Initiative and the Global Civilization Initiative in an effort to make active contributions to regional and global peace development.
Bashar Assad Says Important Visit
The Syrian President thanked China for standing with Syria in its difficult times. He said the visit is extremely important because of the timing and circumstances. "A multipolar world is being formed today which will restore balance and stability to the world. I hope our meeting today will lay the foundations for broad-based and long-term strategic cooperation in all areas."
Meanwhile, political observers say Assad's China visit is an important step towards returning to the international fold after years of US-led isolation of Syria.